The OVHcloud vRack feature makes it possible to connect different cloud services with each other, within one or more secure private networks (VLANs).
This guide explains how to set the solution up with a Hosted Private Cloud infrastructure.
Requirements
Instructions
OVHcloud Control Panel
After your Hosted Private Cloud infrastructure is delivered, it will be displayed in the vRack section in your OVHcloud Control Panel.
To access it:
Go to the

Bare Metal Cloud

section.
Click on

Network.
Then click on

vRack.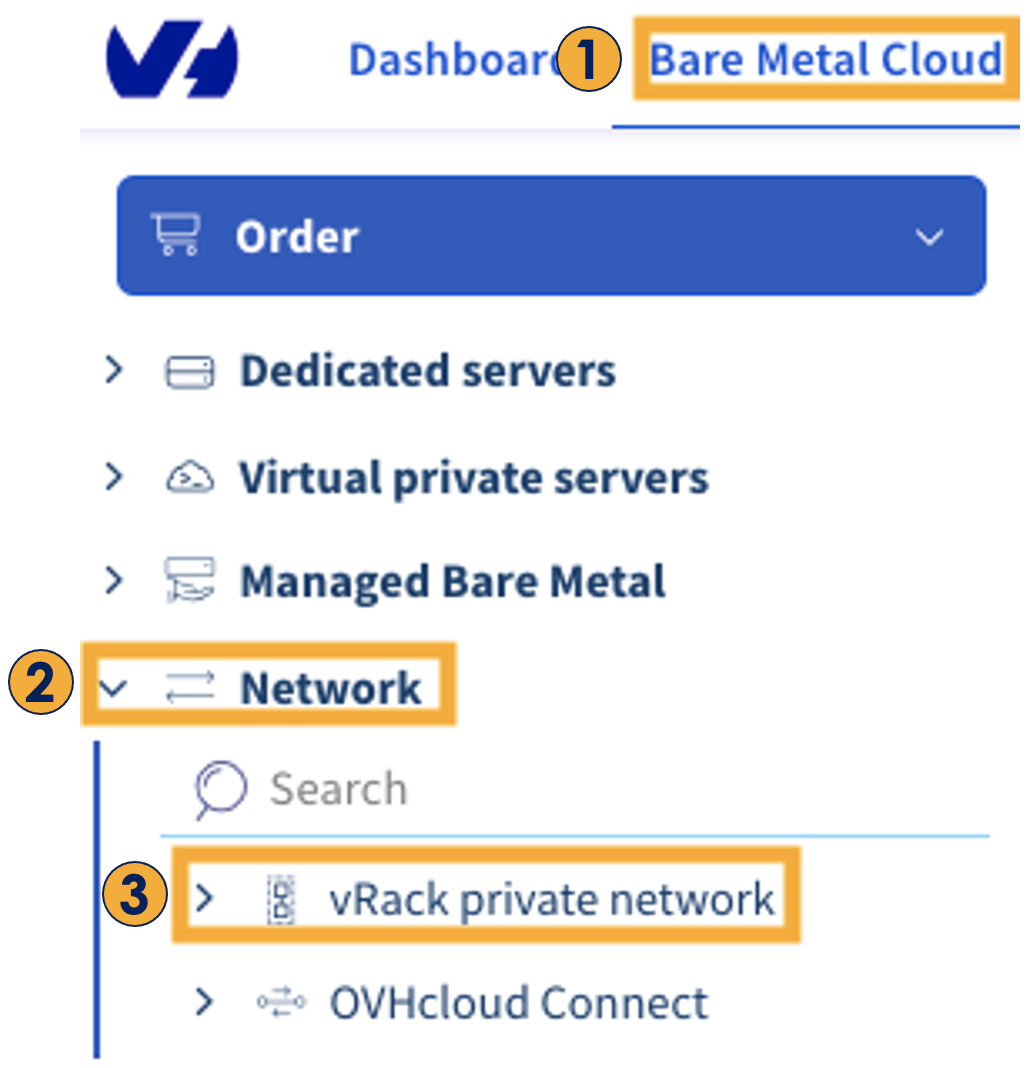 Select your vRack from the list and the "datacenter" will be automatically included into a vRack.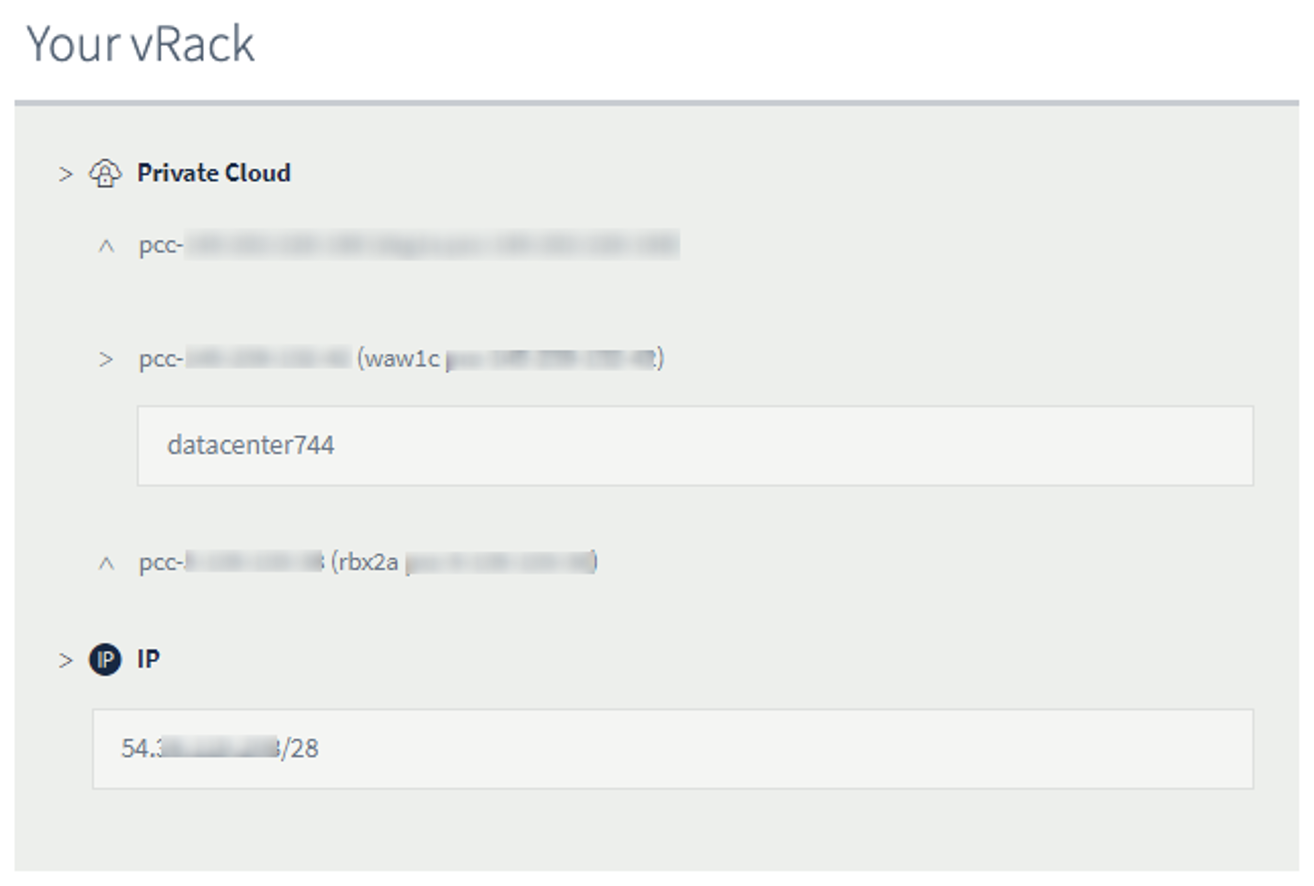 You can move the "datacenter" of your Private Cloud to another vRack by selecting it and clicking on the Move button.
vSphere client
In the vSphere client, you can find vRack-capable VLANs in the Networks section, located in the vrack folder.
By default, OVHcloud delivers an infrastructure with 11 VLANs included (VLAN10 to VLAN20).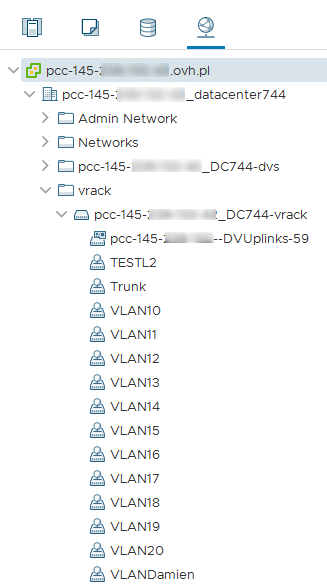 You can change their settings or create them again by following this guide.
You can then assign these Distributed Port Groups to the network interfaces of your virtual machines.
Go further
For more information and tutorials, please see our other Hosted Private Cloud support guides or explore the guides for other OVHcloud products and services.