What will be the new pricing policy?
Starting on October 6, 2022 for all customers, whether new or current, new IPv4 subscriptions will be sold on a monthly basis, at $2.00 per IP address per month, with no setup fee and no commitment. In a second phase we will increase the prices for existing subscriptions.
Does this change apply to existing IPv4 subscriptions or only new IPv4 subscriptions?
Initially, the monthly price policy will only apply to new IPv4 subscriptions, whether you are a new customer or are adding additional IPs to existing services. Monthly price increases for existing IPv4 subscriptions will be phased in during the first quarter of 2023. Full details will be shared in an upcoming communication to all affected customers.
What are the differences between existing subscriptions and new subscriptions?
Existing subscriptions are additional single IPv4 addresses or IPv4 blocks ordered before October 6, 2022. New subscriptions are additional single IPv4 or IPv4 blocks that are ordered starting October 6, 2022.
What products will be impacted?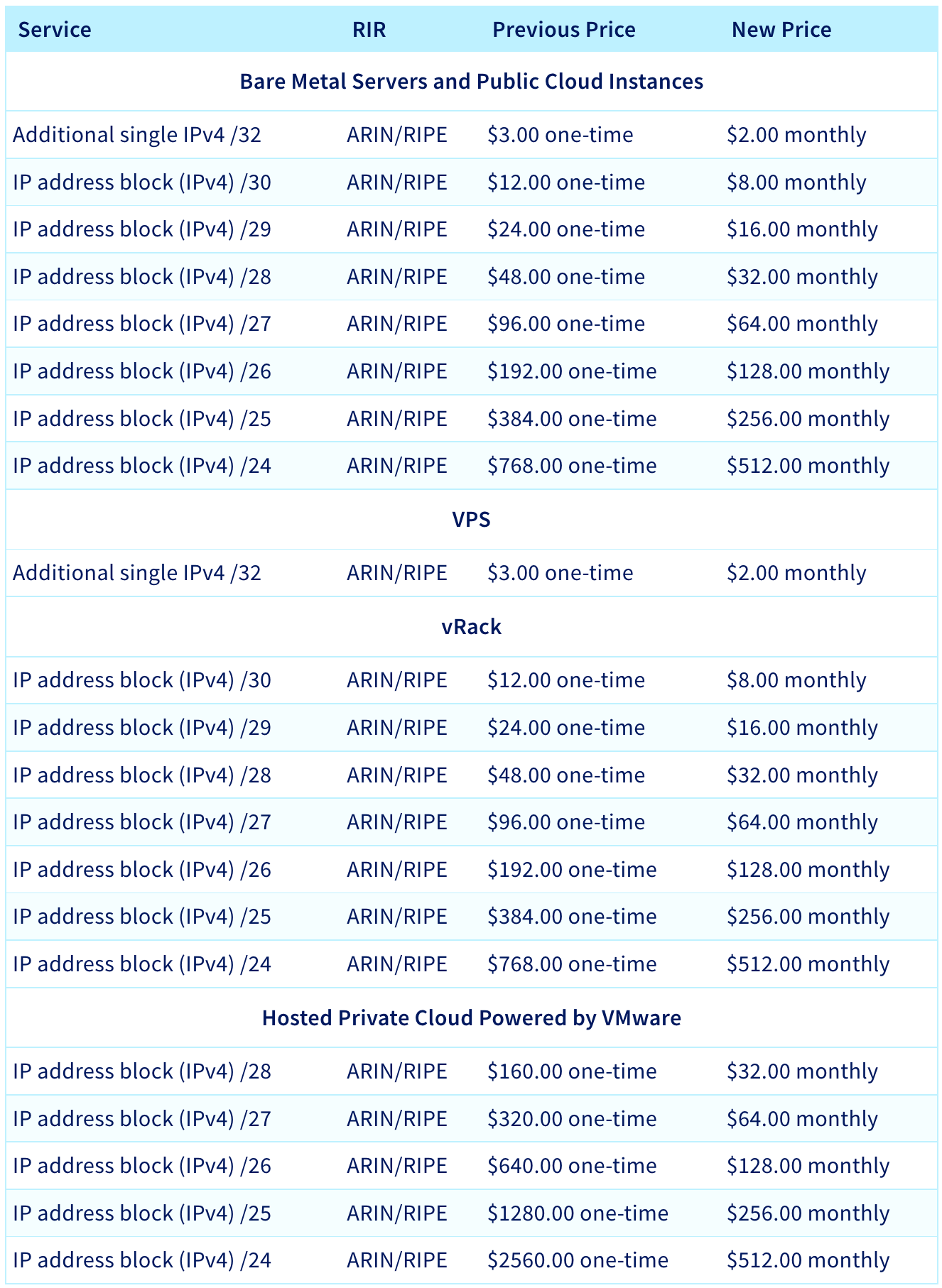 What about IPv6 plans?
We understand that IPv6 is the future of Internet connectivity. We do offer IPv6 on some of our products (Bare Metal servers, Public Cloud Compute instances, and VPS) and will continue growing the IPv6-ready products list.