Objective
You can create a backup of your instance at any time via the OVHcloud Control Panel. You can then use this backup to restore your instance to an old configuration or recreate it.
Create a backup of a Public Cloud in just a few clicks.
Requirements
Instructions
Creating a backup of an
instance

Log into the OVHcloud Control Panel, switch to the Public Cloud section and select the Public Cloud project concerned. Then click on Instances in the left-hand menu.

Next, click the ... button to the right of the instance, then select Create a backup from the drop-down menu.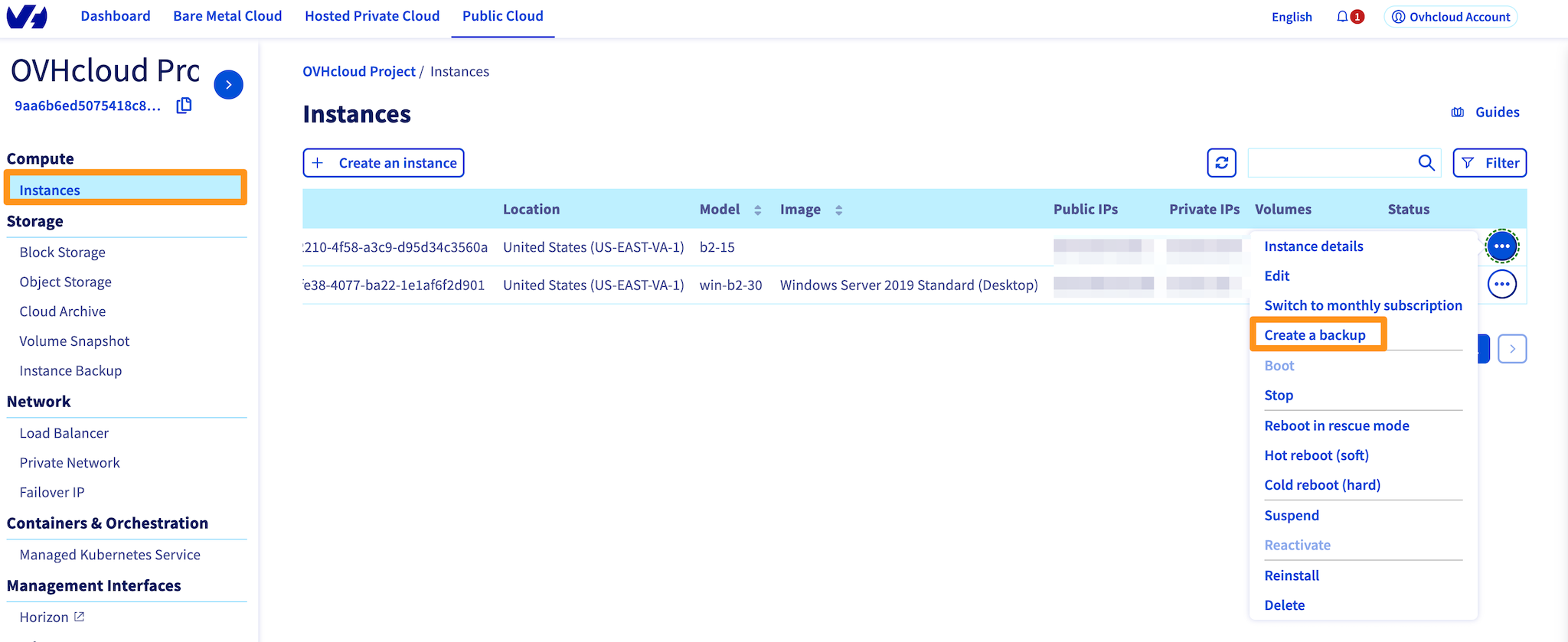 Enter a name for the backup on the next page.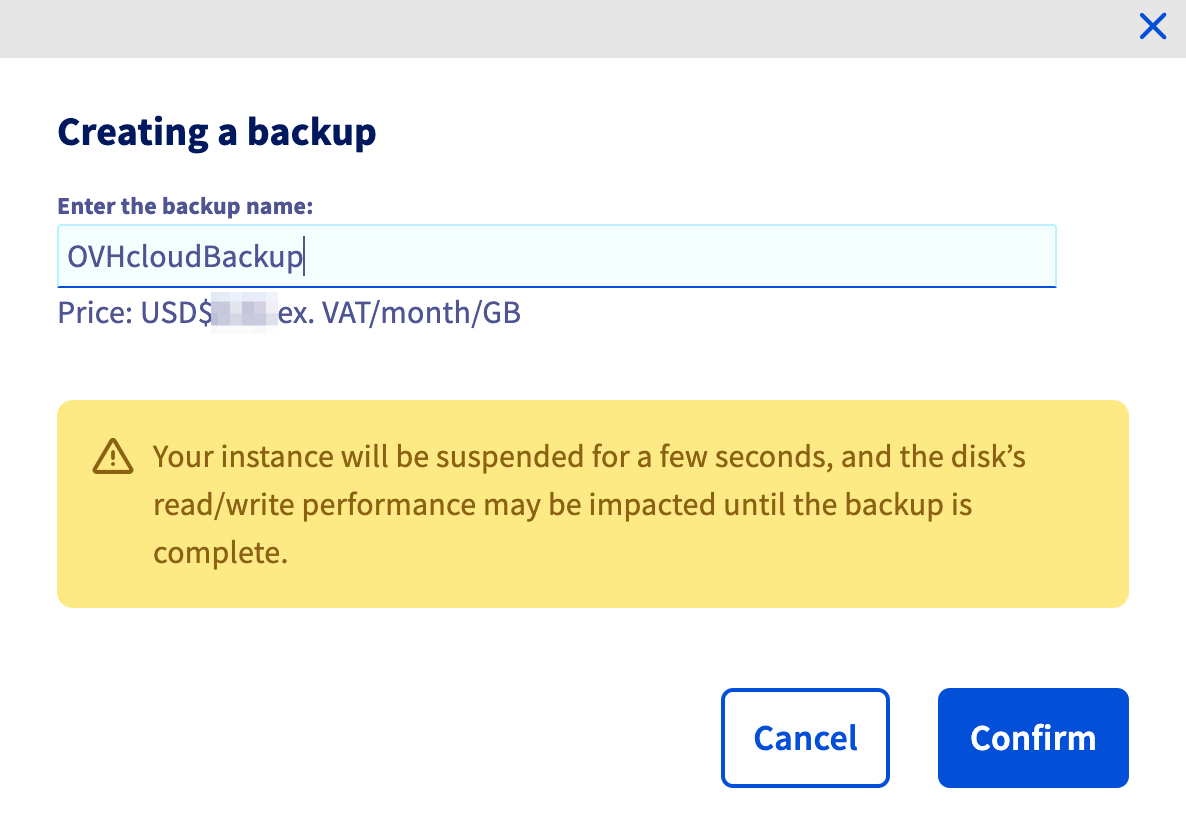 Once the backup has been created, it will be available in the Instance Backup section.