Learn how to create a backup of a Public Cloud instance in just a few clicks.
You can create a backup of your instance anytime via the OVHcloud Control Panel. You can then use this backup to restore your instance to an old configuration or recreate it.
Requirements
Instructions
Creating a backup of an instance
From the OVHcloud Control Panel:
Click Public Cloud in the top navigation bar.
Select your Public Cloud project.
In the left-hand navigation menu under Compute, select Instances.
In the row of the instance, click the more options ... button and select Create a backup.

In the pop-up window, enter a name for the backup and click Confirm to finalize.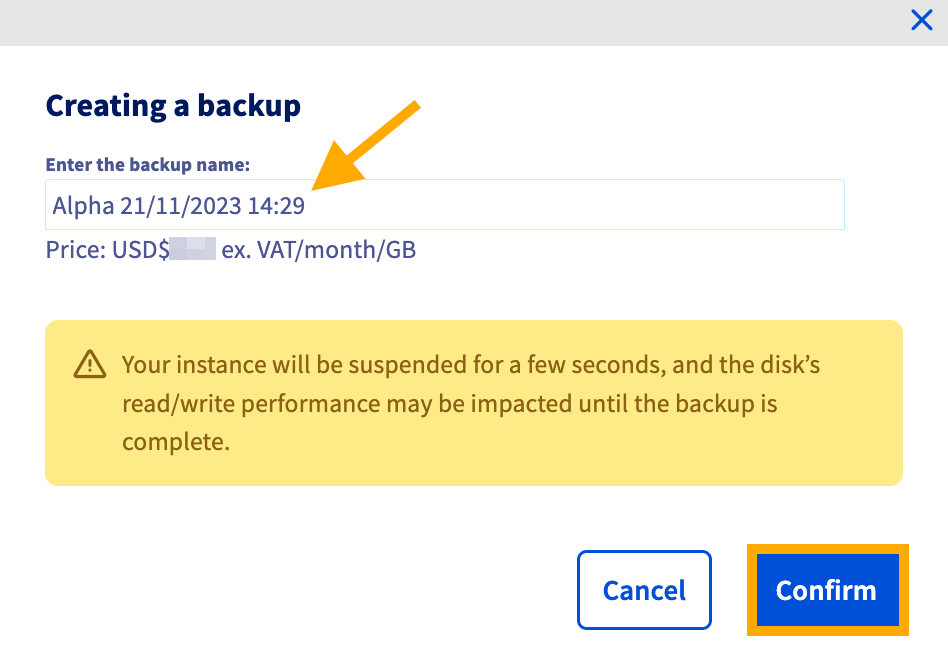 Once the backup has been created, you can view it by clicking Instance Backup under Storage and Backup.

NOTE: You cannot delete an instance backup if an instance that has been spawned from this backup is running at the time of the delete action.
Go further
For more information and tutorials, please see our other Public Cloud support guides or explore the guides for other OVHcloud products and services.