OVHcloud provides several tools to customers and prospective customers to test and evaluate their network connectivity with OVHcloud services. In this article, we will cover how to use these tools.
Topics
Looking Glass
Looking Glass is a tool that enables you to run a traceroute or see the routing table to any IP as if you were using a machine in an OVHcloud data center. This tool is perfect if you are a prospective OVHcloud customer or if you are considering expanding your presence to other data centers. It will ensure the networking is sufficient for your needs. The UI is very straightforward.

1) Instructions for the different commands you can run
2) Select the data center in which you wish to run the test
3) Select the command you wish to run and the IP/URL to which you want the route
4) Recent history of your requests to allow you to quickly run them again
Next, we will take a look at the Proof site for speed testing.
Proof
Proof is a speed test for OVHcloud's network. Proof gives you three options: a generic speed test, arbitrary files to download in order to test speed, and a proof speed test (allowing you to choose the data center).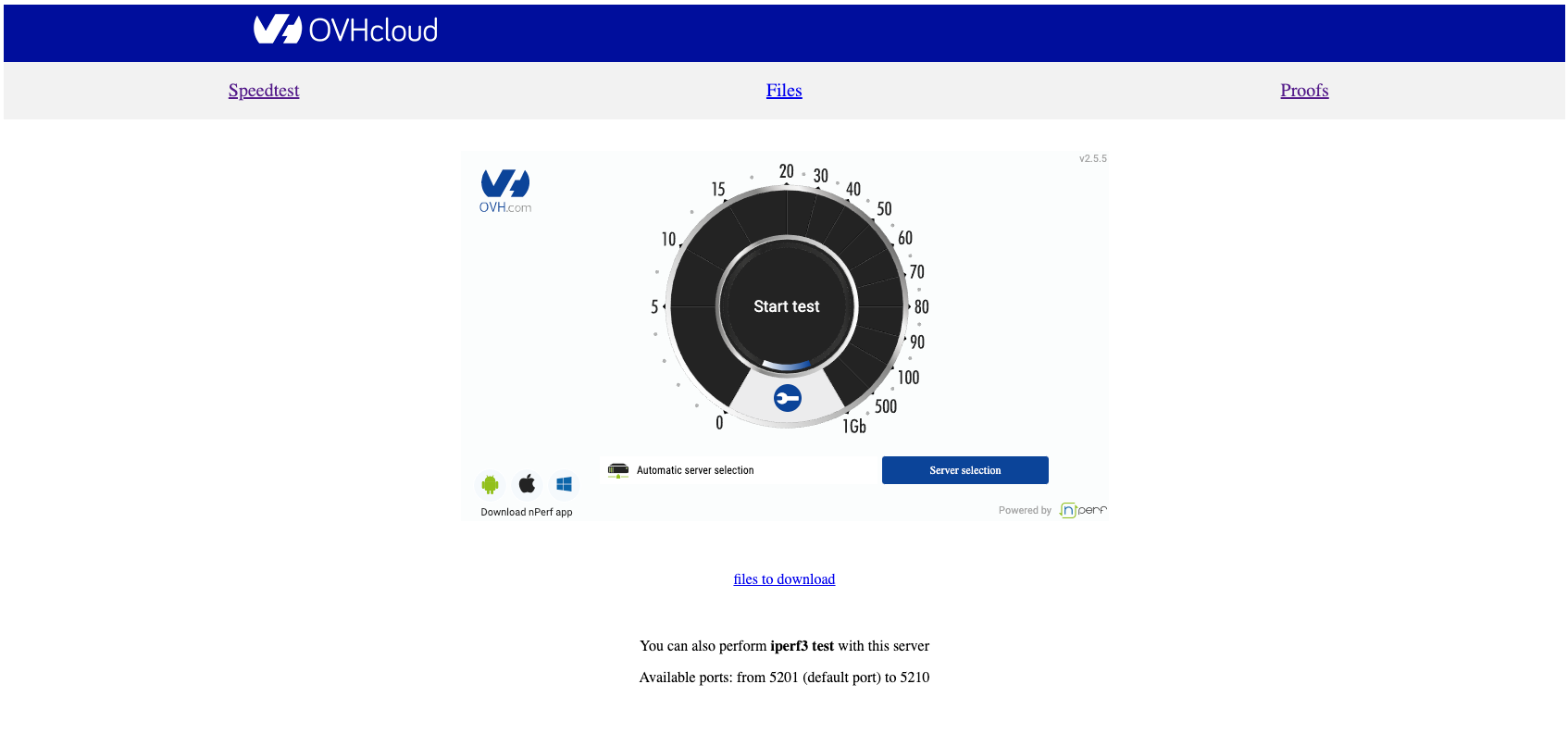 When you first go to the site, you will be taken to the Speedtest tab. This is a normal speedtest. If you click Files, you will be taken to the following page:
Choose the file size you wish to test and download the file to test your download speed from OVHcloud's network. The final tab is the Proofs tab. Select the data center you wish to test from the drop-down menu and you will be taken to the speedtest with that data center selected.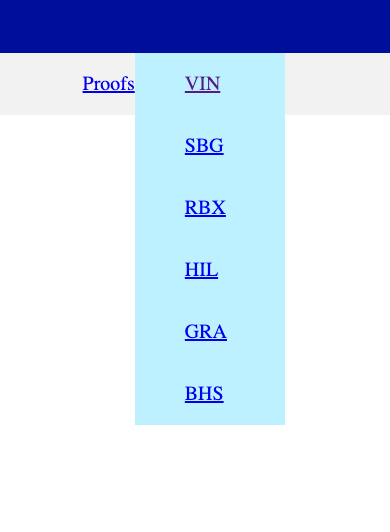 Conclusion
Having read this article, you should be able to use Looking Glass and Proof to test latency and bandwidth respectively at various OVHcloud data centers.