Objective
There are various stages in the OVHcloud order process, and you can track them in the OVHcloud Manager.
This guide will provide you with more information on your purchase order, and its various statuses.
Requirements
Instructions
Purchase order
A purchase order is generated when you place an order. It lists the products ordered, their price, and any reductions or promo offers that have been applied.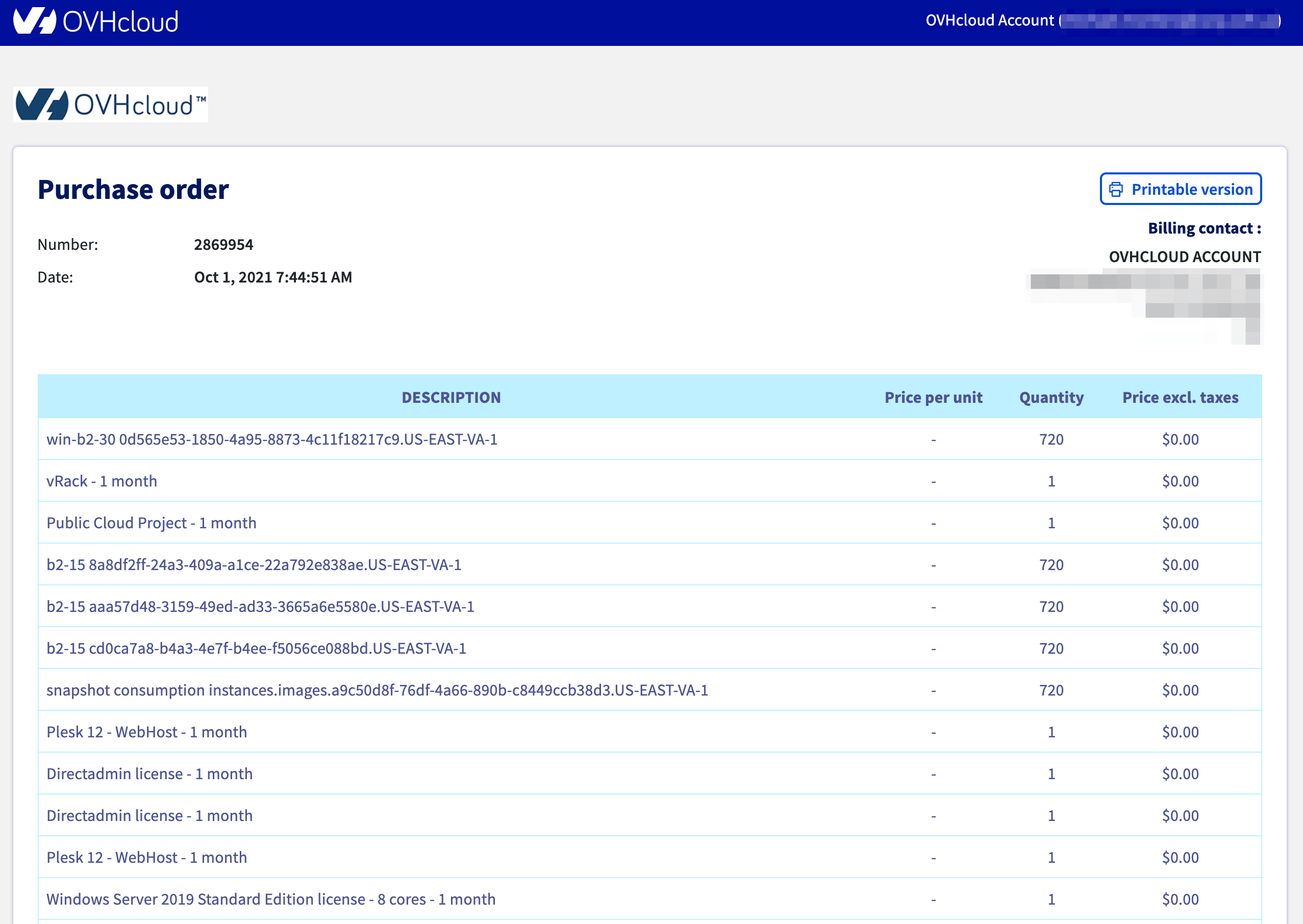 As a reminder, you can view your purchase order at any time in the OVHcloud Manager.
Access purchase orders via the OVHcloud Control
Panel.

To access the area for managing orders, simply click on your first name in the top right-hand corner of the OVHcloud Manager, then click on My orders.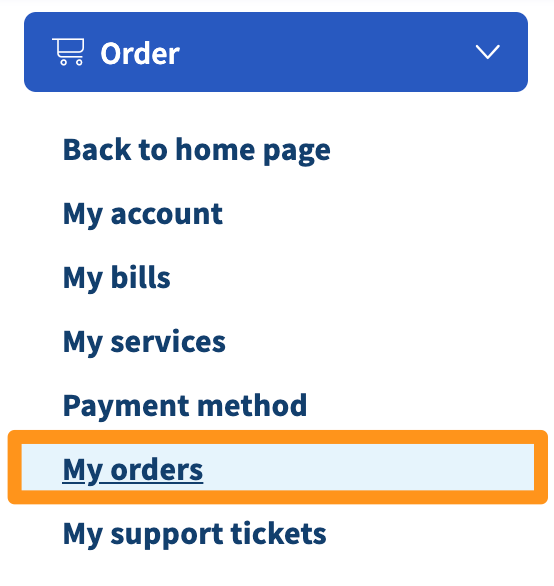 You will then land on a summary page listing all of the non-expired orders placed via your OVHcloud account.

On this page, you will see the following information:
the date on which the order was

placed
the order number
the order status
the purchase order amount, including

VAT
The various order statuses are listed below:
If you have a purchase order that is in the process of being delivered or awaiting payment, you can view it. To do this, click ..., then View order in HTML format.