You can create an alert on every item in your vCenter environment: the data center, clusters, VMs, datastores, network, etc. In this article, we will go over how to create alerts in the vSphere Web Client.
Topics
Creating an Alert
To create an alert, right-click on the item you wish to monitor and then select Alarms and New Alarm Definition from the drop-down menu.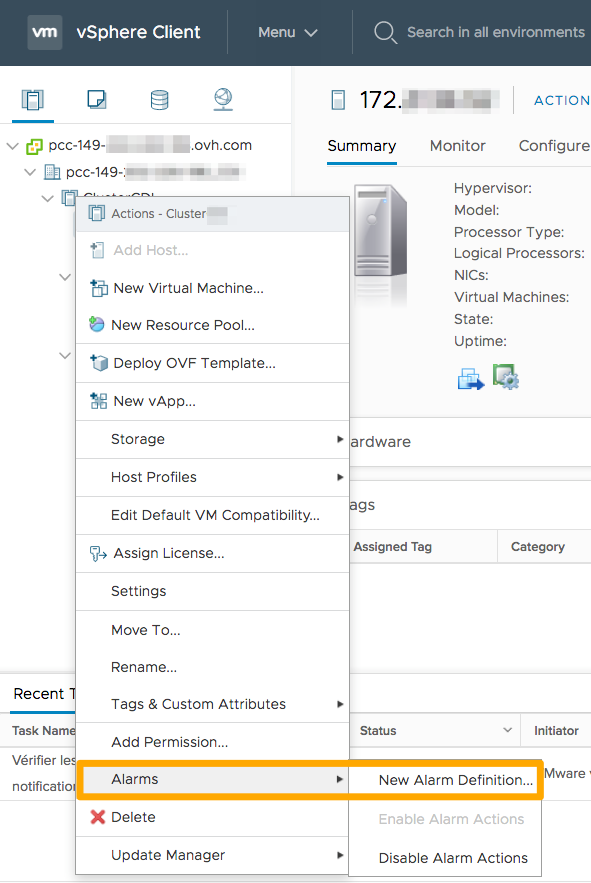 The first thing we will do is set a name and target for the alert. You can also add a description for the alert in this window if you so choose.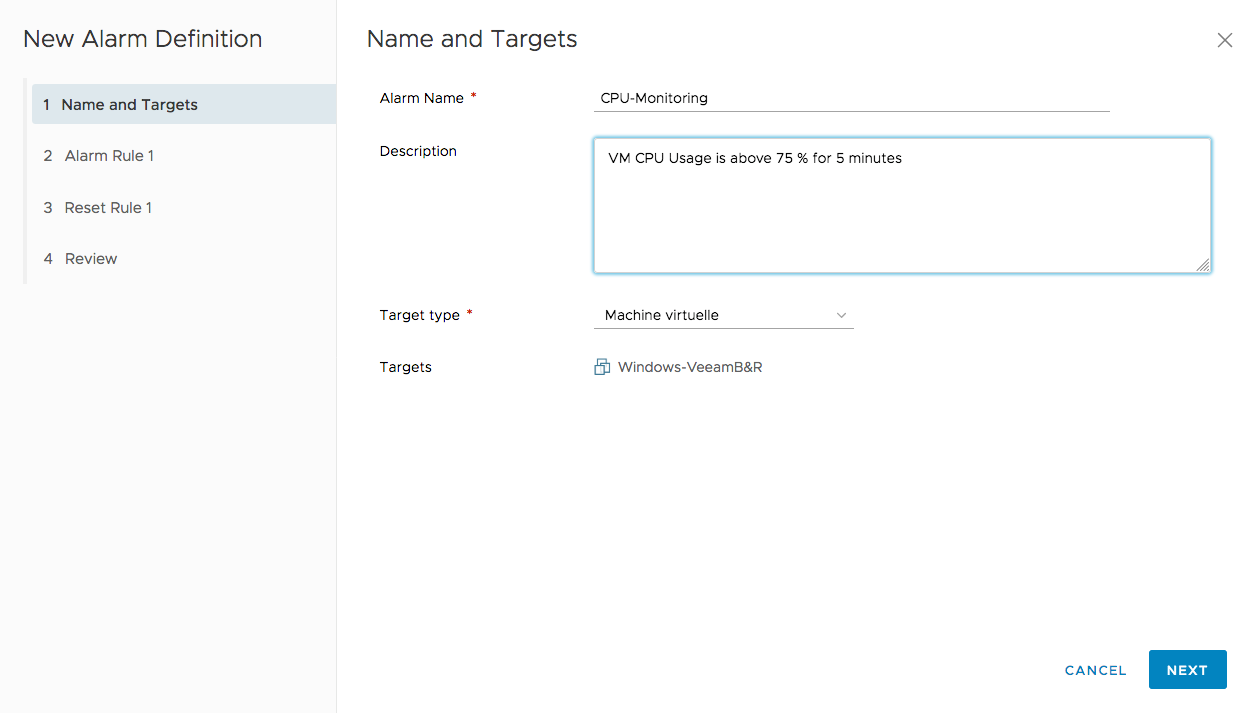 The second step is to define the rules of the alert and the actions it triggers.
The "IF" field allows you to set an alert trigger from a selection of variables. Depending on the variable chosen, a list of arguments will be offered.
The "THEN" field allows you to indicate that the alert is triggered with a certain degree of criticality and will result in actions such as sending an email, executing a script, or shutting down a VM.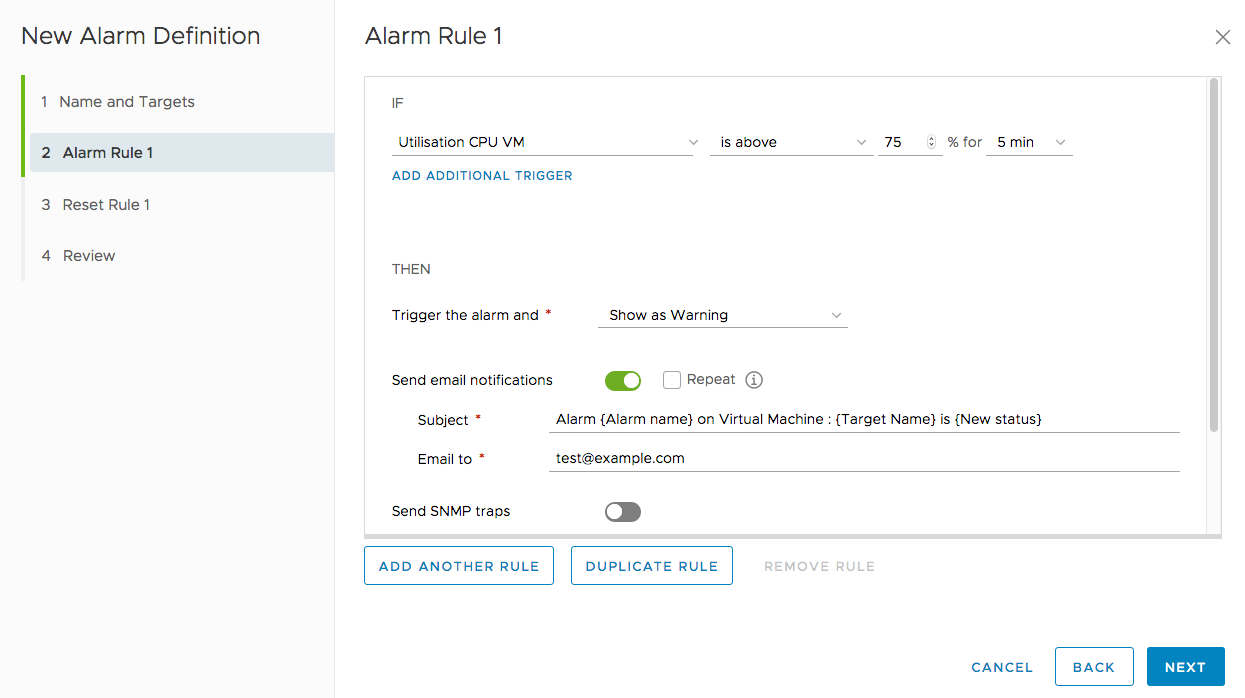 Example: This allows you to monitor the RAM of a host by specifying a threshold to not be exceeded before its status goes on alert and you receive a warning email.
Note: You can add several rules to your alert by clicking ADD ANOTHER RULE.
The third step allows you to set the end of the alert criteria and trigger new actions.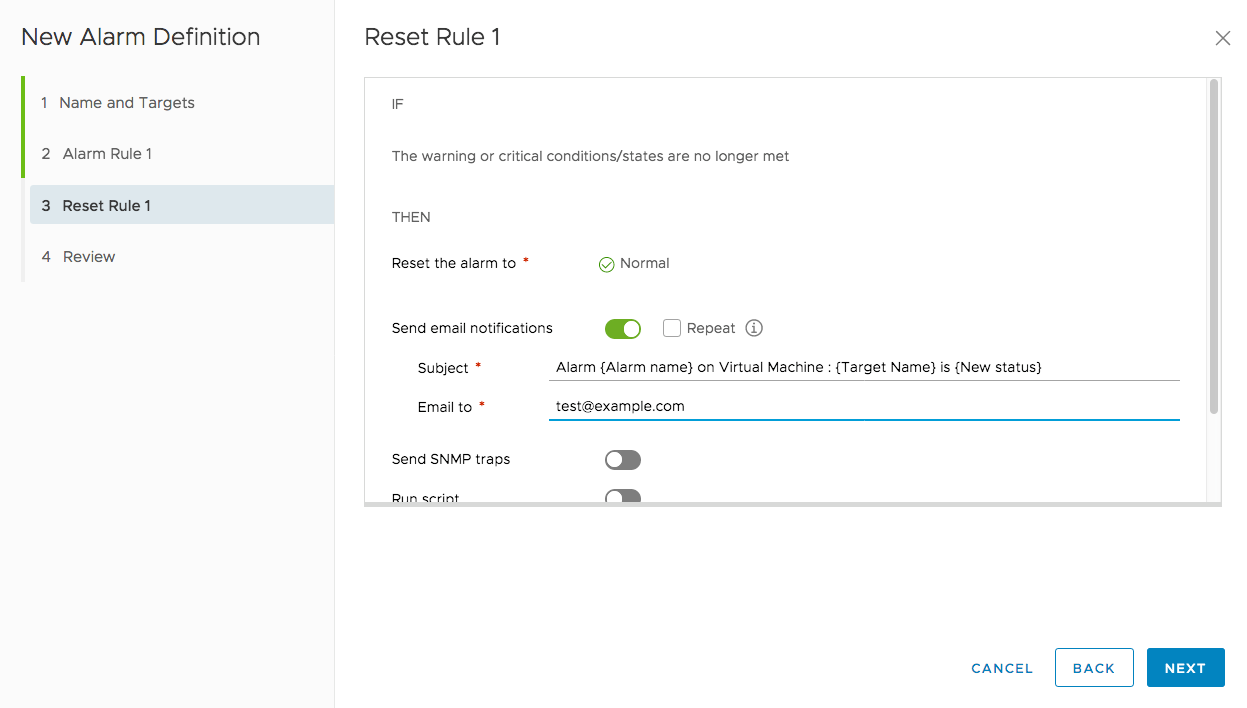 The last step shows you a summary of the rules defined. You can activate the alarm by checking the cursor or choose to activate it later by right-clicking the selected item and then clicking Alarms and Enable Alarm Actions.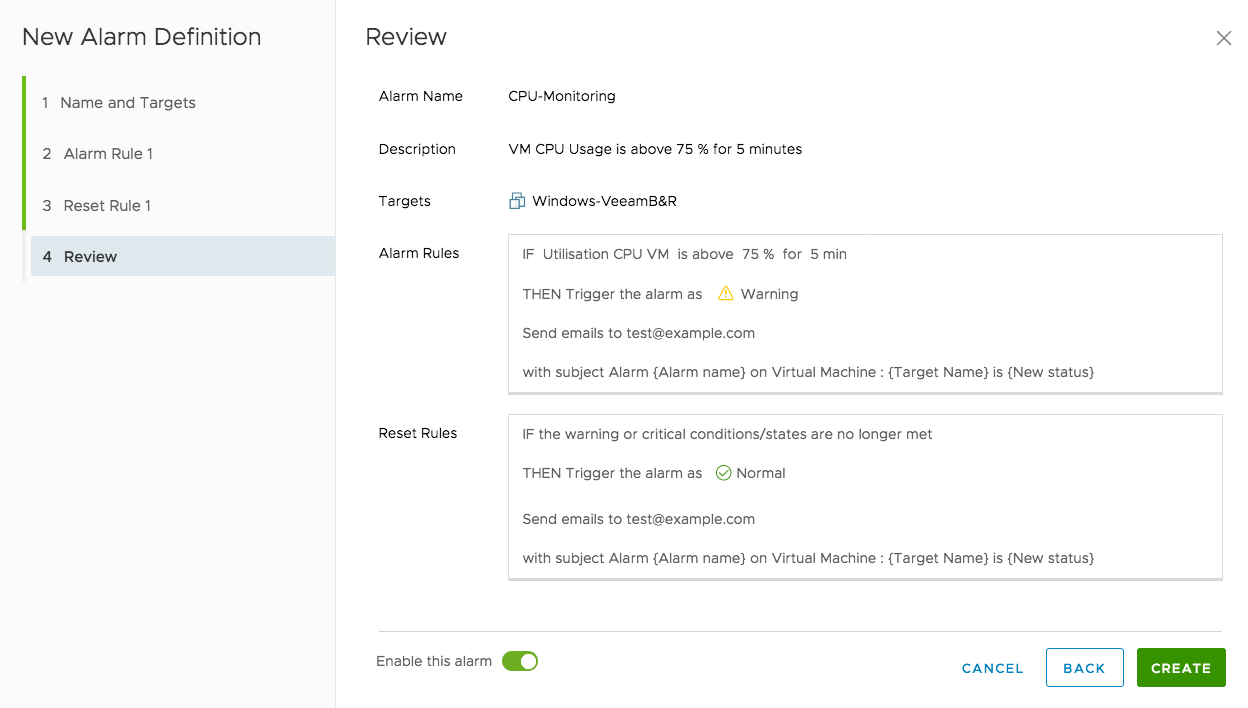 You can also configure the frequency of repeat alerts in this step.
Conclusion
Having read this article, you should be able to set up alerts for your entire vCenter environment from the vSphere Web Client.