The vSphere Web Client is how you manage all of your Private Cloud resources. In this article, we will walk you through how to access the vSphere Web Client.
Note: Adobe Flash will be deprecated as of December 31, 2020. As a result, we will cover how to access the HTML5 interface in this article, but not the Flash version, which is going away.
Topics
Logging into the vSphere Web Client
Logging into the vSphere Web Client
Login credentials are sent out by email when the Private Cloud service is created, when a password is changed, or when a user profile is created. To ensure access, please refer to VMware's documentation, in which the different ports to be opened in your firewall are listed: Client access
The HTML5 web client is available on the Private Cloud web interface at this URL: https://pcc-x-x-x-x.ovh.us/ui (replace "pcc-x-x-x-x" with the hostname of your Private Cloud)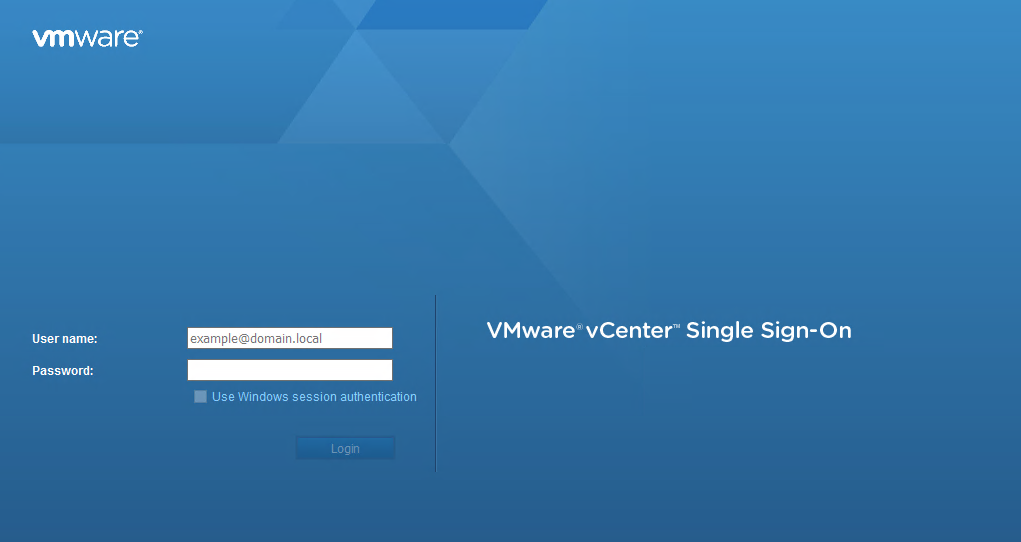 You will arrive at this interface: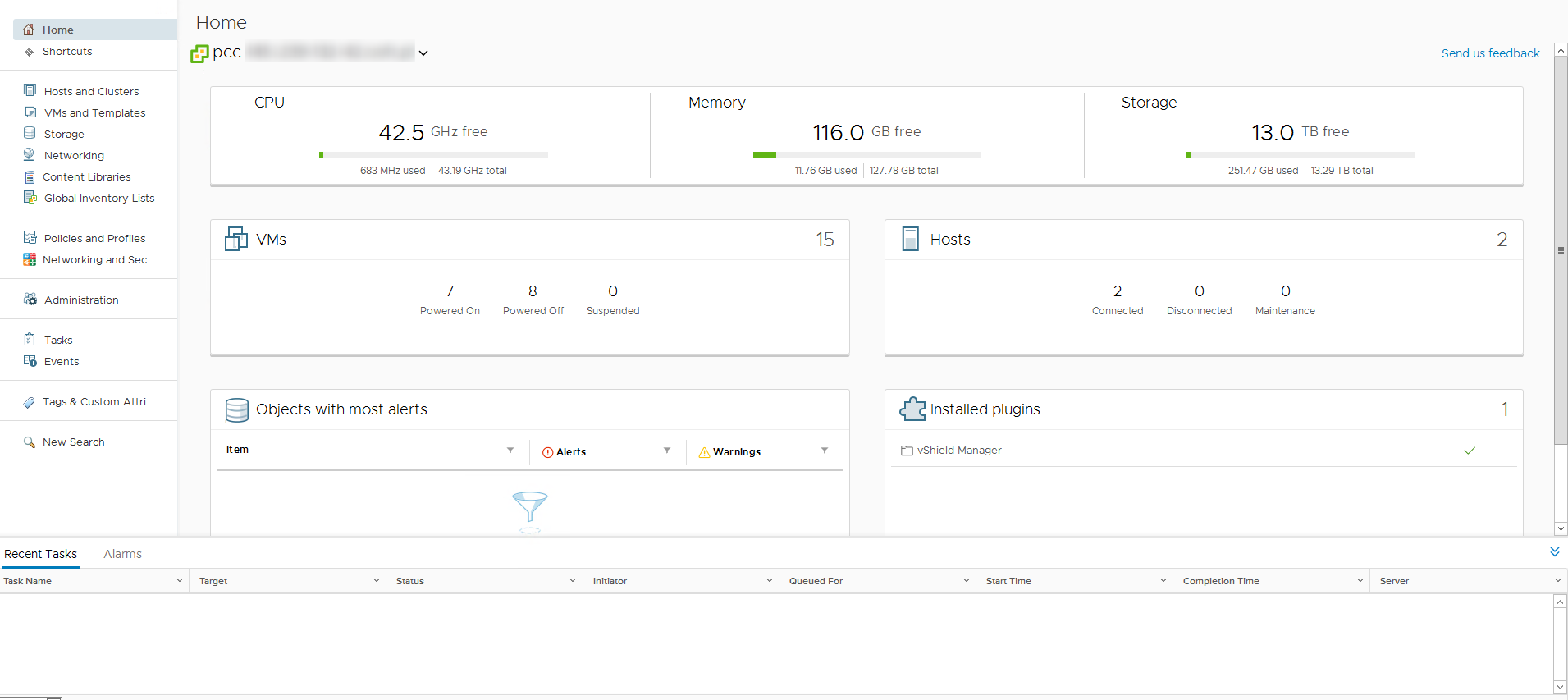 The Home page provides access to the main menus for your vCenter. You will be able to perform various actions such as:
deploying a VM by going to Hosts and Clusters
browsing your datastore
Conclusion
Having read this guide, you should be able to access the vSphere Web Client.