With OVHcloud Dedicated Servers, you can configure Software RAID during OS installation from the OVHcloud Manager. In this article, we will show you everything you need to know about configuring Software RAID to protect your data and optimize your storage.
Prerequisites
Topics
Configuring Software RAID in the OVHcloud Manager
Configuring Software RAID in the OVHcloud Manager
To configure RAID 0 or RAID 1, first log into the OVHcloud Manager. Click Server at the top of the screen. Choose the Dedicated Server on which you wish to install an OS from the left-hand sidebar. On the General information tab, click the ellipsis (...) next to "System (OS)" and click Install if this is your first installation or Reinstall if it is not.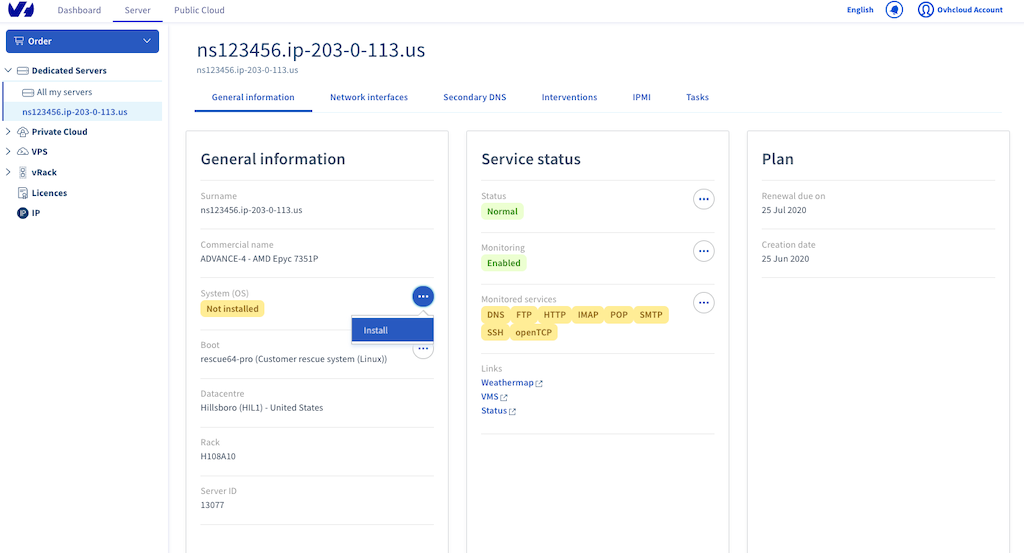 On the following popup menu, select Install from an OVH template and click Next.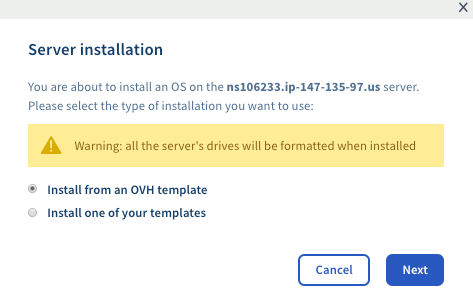 Select your operating system and then check the Customize the partition configuration box. Click Next.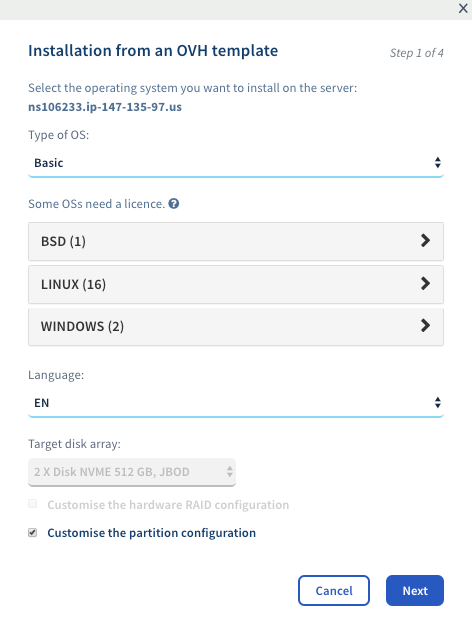 Now click the pencil next to the partition you wish to edit.

You can change the RAID level in the drop-down menu.

Note: The root (/) partition must be configured in RAID 1. If you want to leverage other RAID levels, you can do so by creating other partitions. For example, if you are running a website in Linux, creating a partition for /var will allow your website to leverage the increased speed of RAID 10.
Once you have finished the installation, your OS will be ready to go with the RAID level you have chosen.
Conclusion
Having read this article, you should be able to configure RAID in the OVHcloud Manager.