Creating a snapshot is a fast and simple way to secure a functioning system before making changes that might have undesired or unforeseen consequences (e.g., testing a new configuration or software). However, while snapshots are a useful tool, they are only one piece of a comprehensive backup strategy.
Topics
Enabling the Snapshot Option
To begin, log in to the OVHcloud Manager. Click Server on the top of the screen and select your VPS from the left-hand sidebar. From the Home tab, scroll down to the box called "Summary of options". Click ... next to the "Snapshot" option and select Order from the drop-down menu.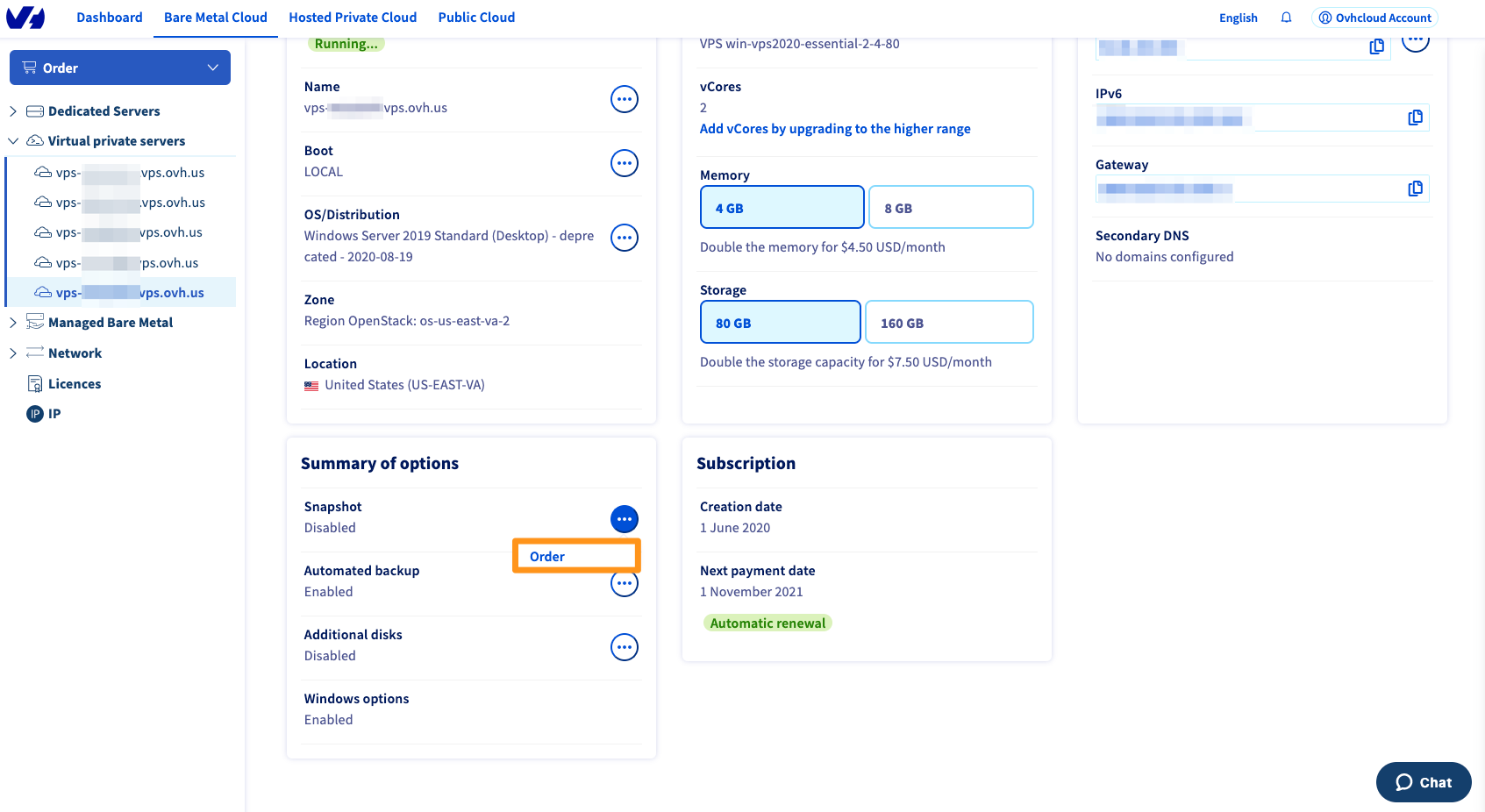 In the new screen, please take note of the pricing information and then click Order. You will be guided through the order process and receive a confirmation email when you are finished.
Taking a Snapshot
Once the option is enabled, click the ellipsis (...) next to the "Snapshot" option and select Take a snapshot from the drop-down menu.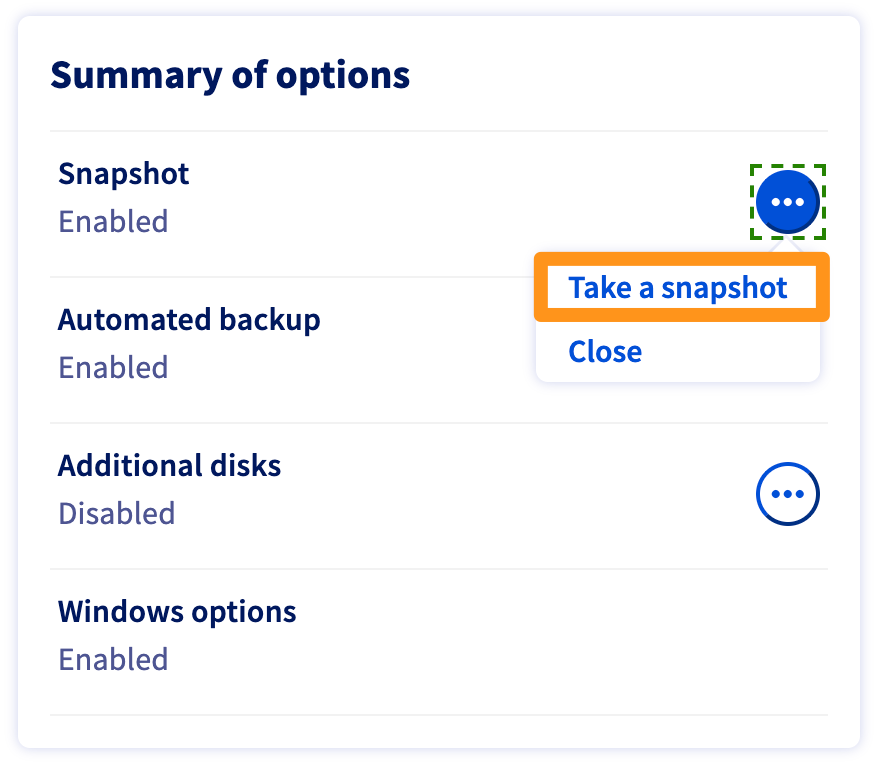 Proceed through the popup menu. Creating the snapshot may take a few minutes. Afterwards, the timestamp for creation will appear in the "Summary of options" menu.
Deleting/Restoring a Snapshot
Since you can only have one snapshot activated at a time, the existing snapshot has to be deleted before creating a new one. To do so, simply choose Delete the Snapshot from the drop-down menu.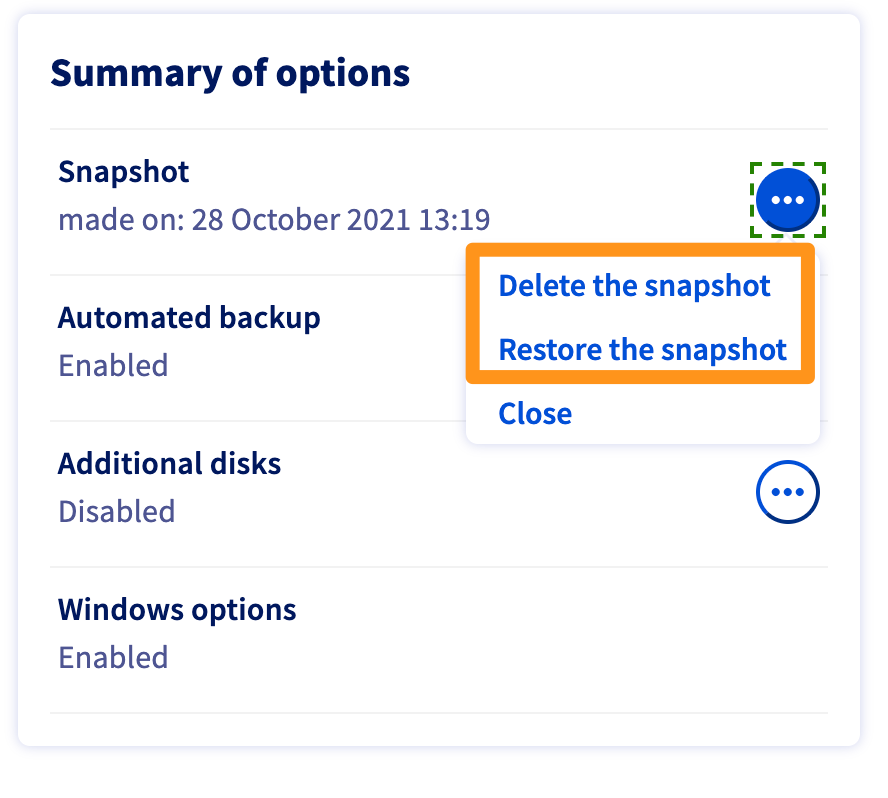 If you are sure that you want to reset your VPS to the status of the snapshot creation, click Restore the snapshot and confirm the execution in the pop-up window.
Conclusion
Now that you have read this guide, you should know how to manage snapshots for your VPS.