At OVHcloud, we are proud to provide our customers with a public cloud offering, which we call PCS (Public Cloud Services). Built using OpenStack's cloud management platform, public cloud has numerous advantages over a bare metal server. This includes adjustable billing, scalability, management via an API, and so much more.
By pooling resources together and making them available to numerous customers, you are able to leverage the cloud without breaking the bank. Our PCS offering is the perfect fit for customers that require a flexible solution to meet their ever-changing business needs. In this article, we will cover how to order a cloud project.
Topics
Ordering a Cloud Project
To begin, log in to the OVHcloud Manager. Then, click Public Cloud in the top-left corner of the page. Once in the Public Cloud space, click the Create your first OVH Stack project button.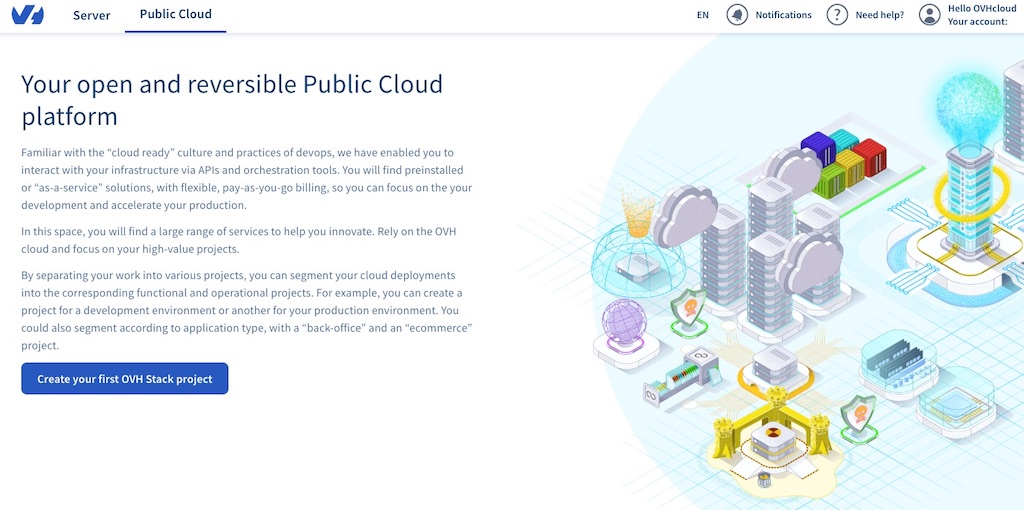 On the "Journeying to the Public Cloud" page, enter a title for your project in the "Project name" field and click the Create my project button to proceed to the order funnel.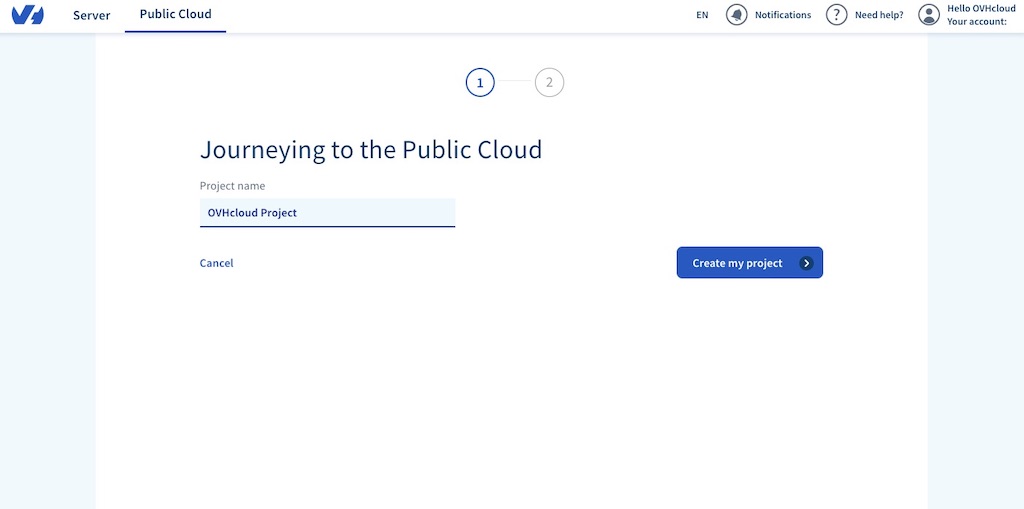 As part of our anti-fraud check, the "Order summary" page lists a $30.00 charge for the first project added to an account. The charge will be a credit that gets applied to your first bill. Any additional projects added to an account will not incur this initial charge and will simply be charged according to resource consumption.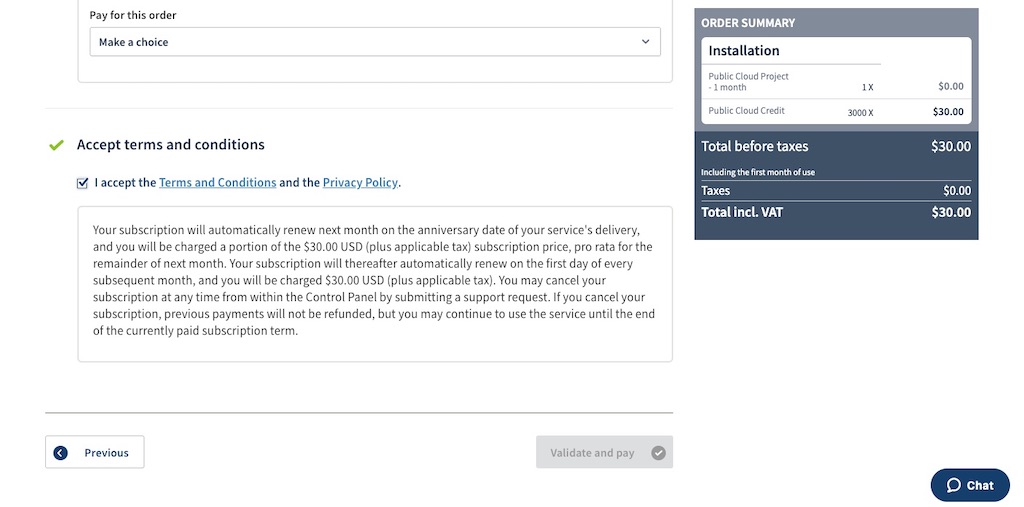 Click the Validate and pay button to proceed. After completing the order, you will have successfully purchased a public cloud project.
By default, the available resources for a project are 20 instances (servers), 20 vCores (CPU), and 40 GB of RAM. An increase in the resource limit may be requested by submitting a ticket to our Customer Support team.
Conclusion
Congratulations on securing your first public cloud project. For more information on all of the amazing things you can do with our Public Cloud Services, please check out our Overview of Public Cloud Services article.