Now that you have purchased a Dedicated Server with OVHcloud, the next step is getting your server ready for use. There are many ways to accomplish this and how you choose to configure your server is dependent on your specific needs. What follows is a general tutorial of the steps involved in setting up a server with Windows Server for the first time.
Prerequisites
Topics
Step One - Purchasing or Adding a License
Before installing any Windows Server OS, you will need a license, which can be acquired from a third-party or from OVHcloud directly.
Adding a License to Your Account
If you have a license from a third-party, you can add it to your account. To begin, log into the OVHcloud Control Panel. Click Bare Metal Cloud at the top of the page. From the left-hand sidebar, click the Licenses option. On the left-hand side of the page, click the Actions button and select Add an SPLA license from the drop-down menu.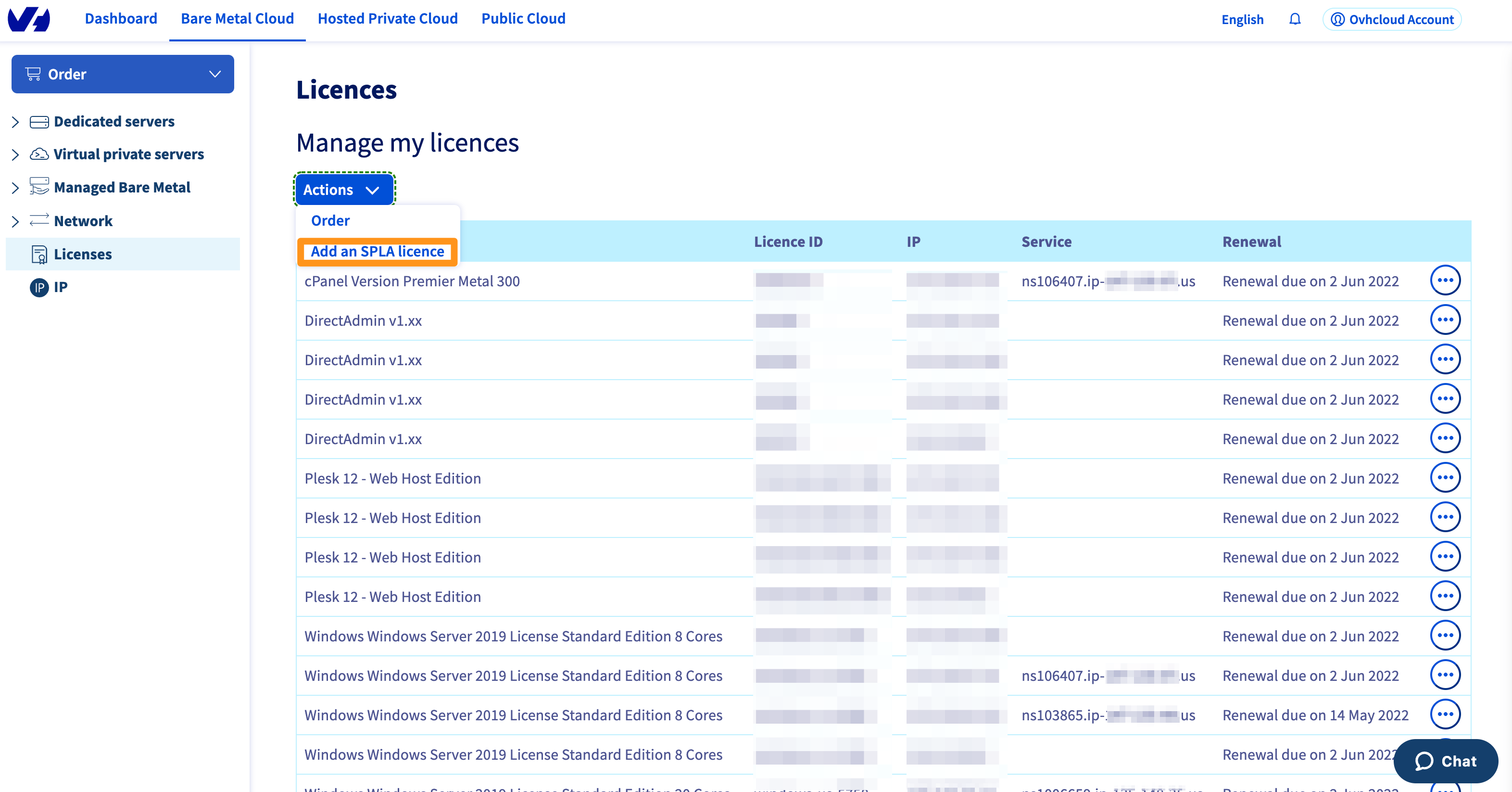 From the pop-up menu, select the service to which you wish to add the license and click the Next button.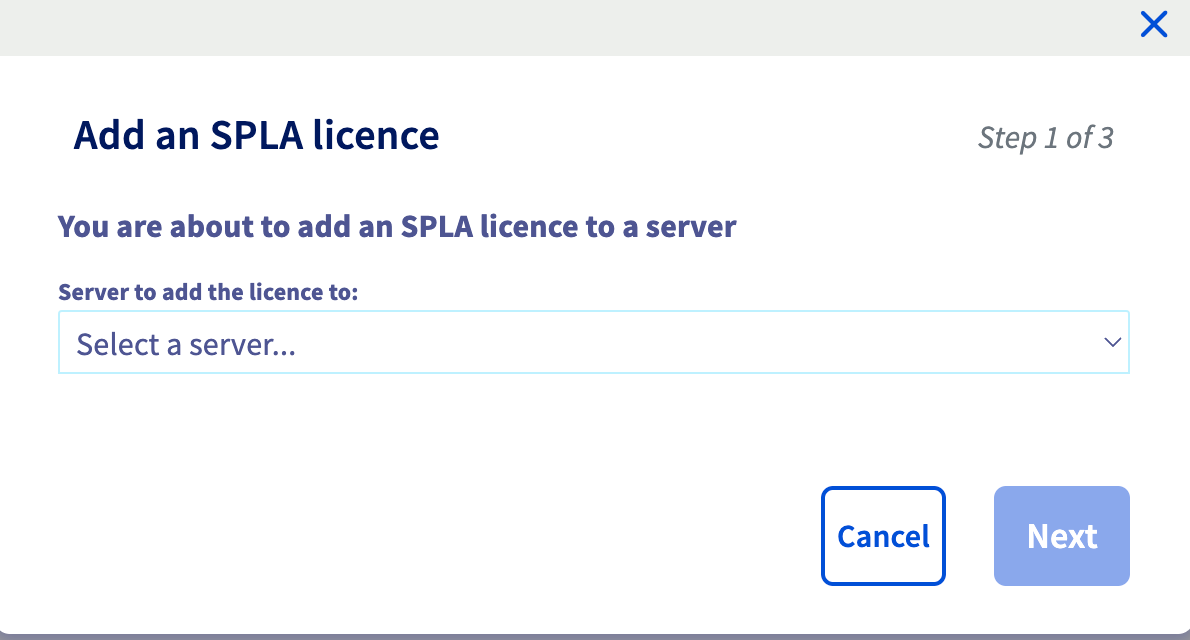 On the following screen, select the type of license you wish to add and then enter the license itself. Click the Next button to proceed.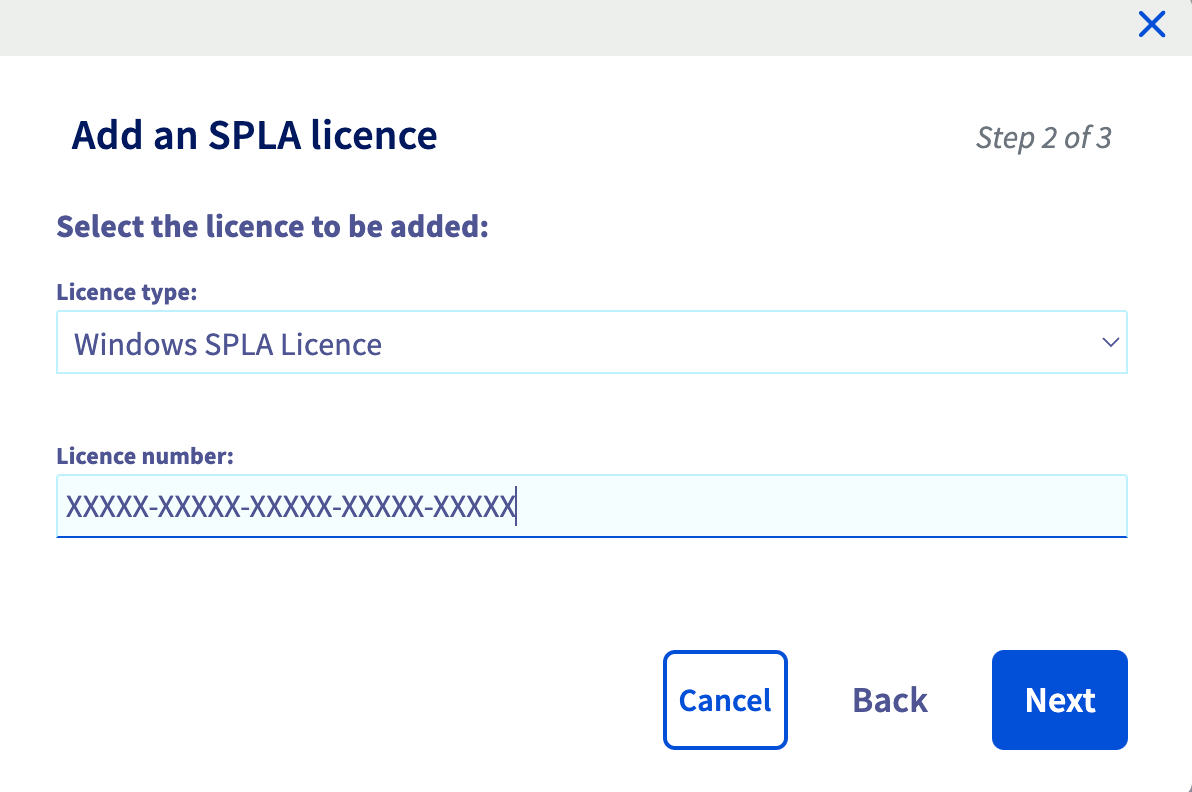 On the final screen, confirm that the information is correct and then click the Confirm button to add your license to your account.
Note: Please allow up to 10 minutes for the license to be accepted.
Purchasing a License via the OVHcloud Control Panel
If you are planning on purchasing a license directly from OVHcloud, navigate to the "Manage my licenses" page as described above. On the left-hand side of the page, click the Actions button and select Order from the drop-down menu.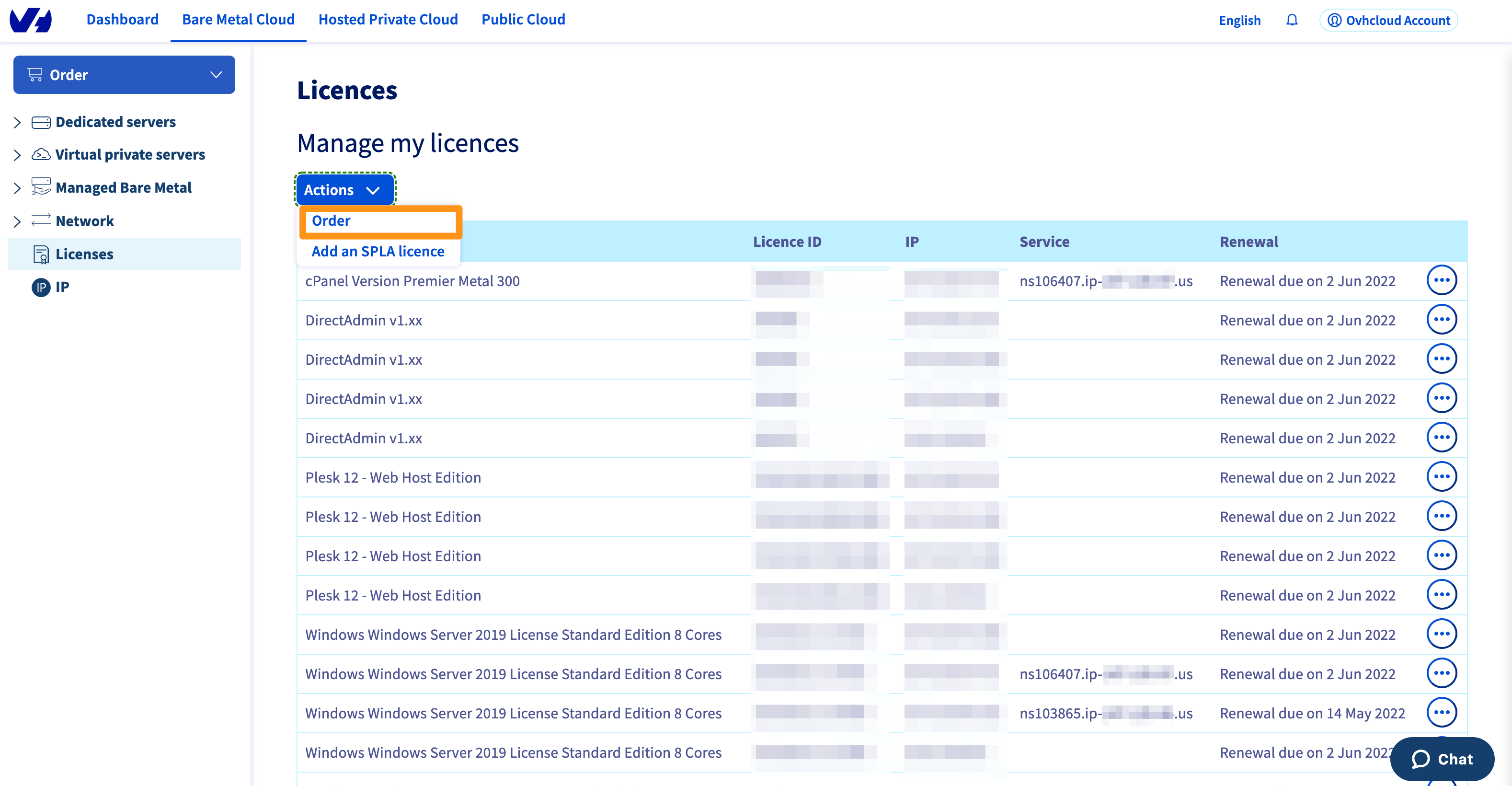 On the following page, assign the license to an IP block. Then, click on the Windows logo. Select the version you wish to install and click Pay at the bottom of the screen.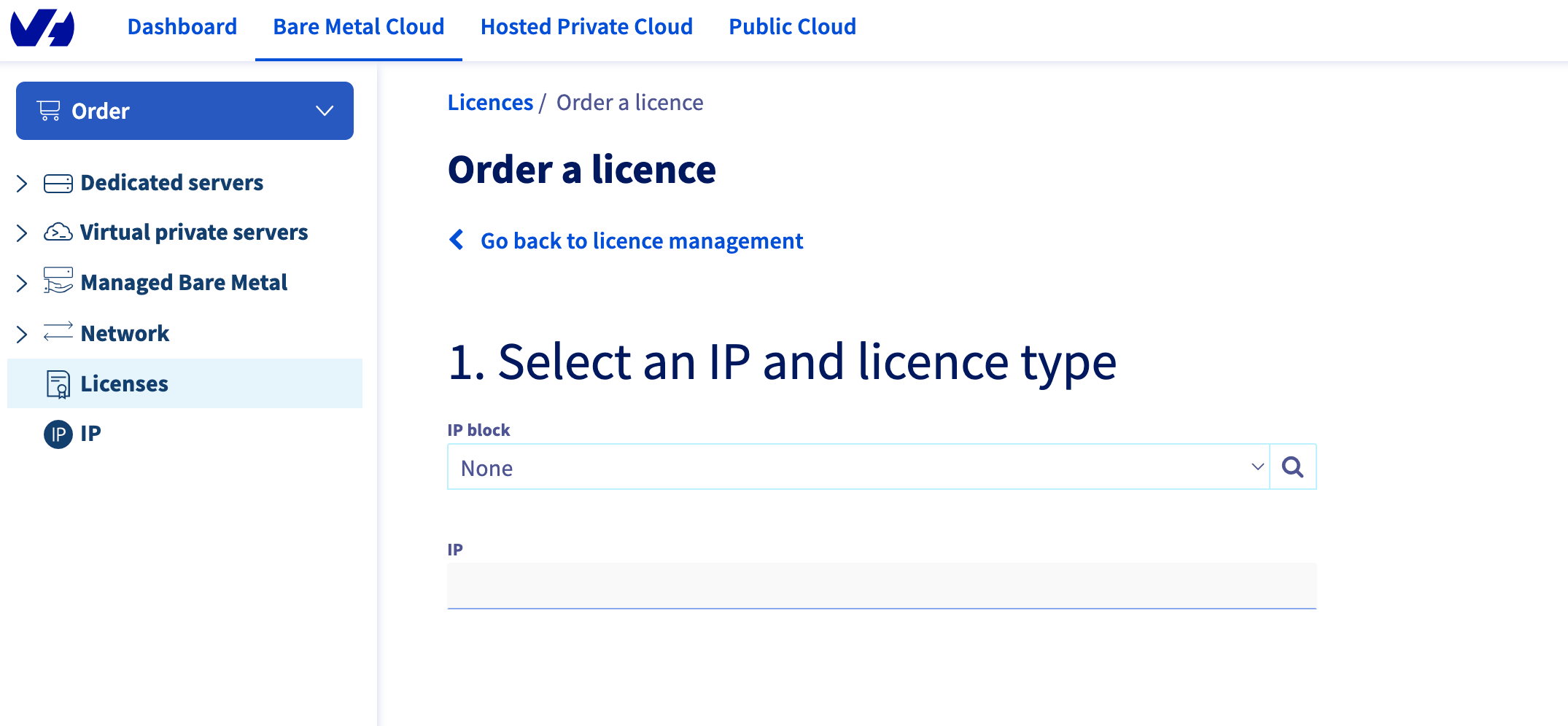 The license, pending a completed order, will be assigned to the selected IP address.
Step Two - Installing Windows Server
To install Windows Server on your Dedicated Server, please check out our How to Install an OS on a Dedicated Server article.
Step Three - Accessing Windows Server via RDP using Windows Desktop or macOS
After installing Windows Server, you will receive an email with credentials to access the server via RDP. From a PC, use the native "Remote Desktop Connection" program. From a Mac, download a Remote Desktop application.
Additionally, you can use the same credentials to access the server via SSH.
Conclusion
If you followed the steps in this article, you should have a fully functioning Windows Server that can be accessed remotely through RDP. If you have any problems with this installation, please don't hesitate to contact OVHcloud Support for further assistance.