You can associate a name, first name, phone number, and email address with a vSphere user in your Private Cloud. The email address allows validation by token.
Learn how to associate an email address with your vSphere user.
Requirements
Instructions
In your OVHcloud Control Panel:
Go to the

Hosted Private Cloud section.
Click on

VMware

in the service bar on the left.
Select your infrastructure.
Go to the Users tab.
Click on ... to the right of the user concerned and then click Edit.

In the following window, you can set your name, first name, phone number, and email address.
This window also allows you to add editing rights to IP, Additional IP, NSX Interface and the Token validator used to approve certain sensitive actions on infrastructures that have the Advanced Security option enabled.
Click on Confirm to validate the modifications.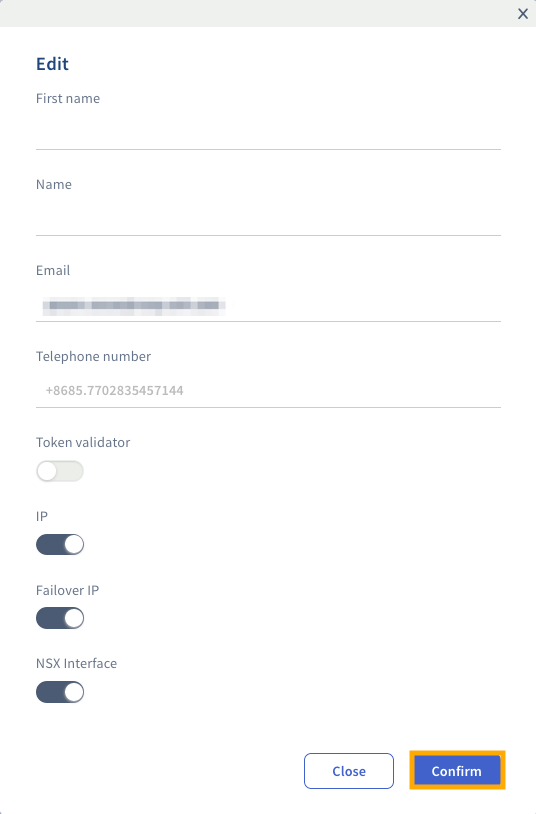 Go further
For more information and tutorials, please see our other Hosted Private Cloud support guides or explore the guides for other OVHcloud products and services.