The purpose of this guide is to explain the user rights management regarding the OVHcloud Hosted Private Cloud solution.
Learn how to manage user rights on your infrastructure.
Requirements
Instructions
In your OVHcloud Control Panel, open the "Hosted Private Cloud" section, then select your service under Private Cloud in the left-hand navigation bar.
From the main page of the service, click on the Users tab. Click on ... in the row of the user concerned to open the context menu.

From this menu, you can change the rights of your vSphere users per datacenter.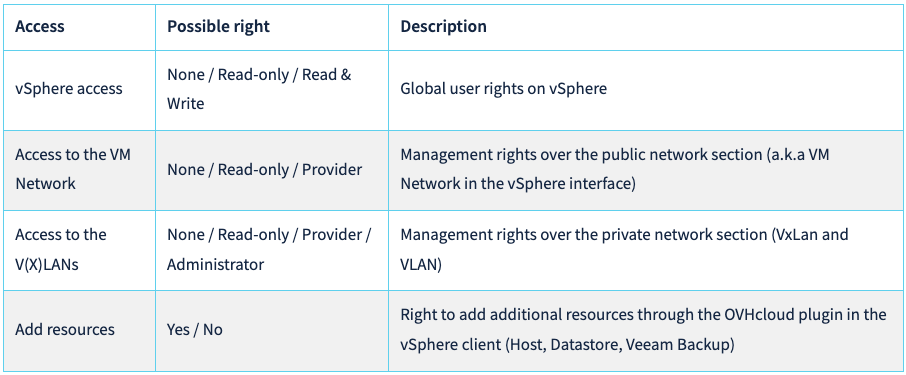 Go further
For more information and tutorials, please see our other Hosted Private Cloud support guides or explore the guides for other OVHcloud products and services.