You can add ISO images to the Nutanix system for later use when installing an operating system.
This guide details how to import ISO images to Nutanix using Prism Central.
Requirements
a Nutanix cluster in your OVHcloud account
access to the

 

OVHcloud Control Panel
connection to Prism Central on the cluster
Overview of the image system in Nutanix
Images are imported files of various formats, such as ISO images, but it is also possible to import most images of existing virtual machines (vhdx, qcow2, etc.).
Images are imported from Prism Central or Prism Element. This documentation describes how to import an image from Prism Central.
You can import images from a local file or a URL link.
Instructions
From Prism Central, open the main menu via the top left button.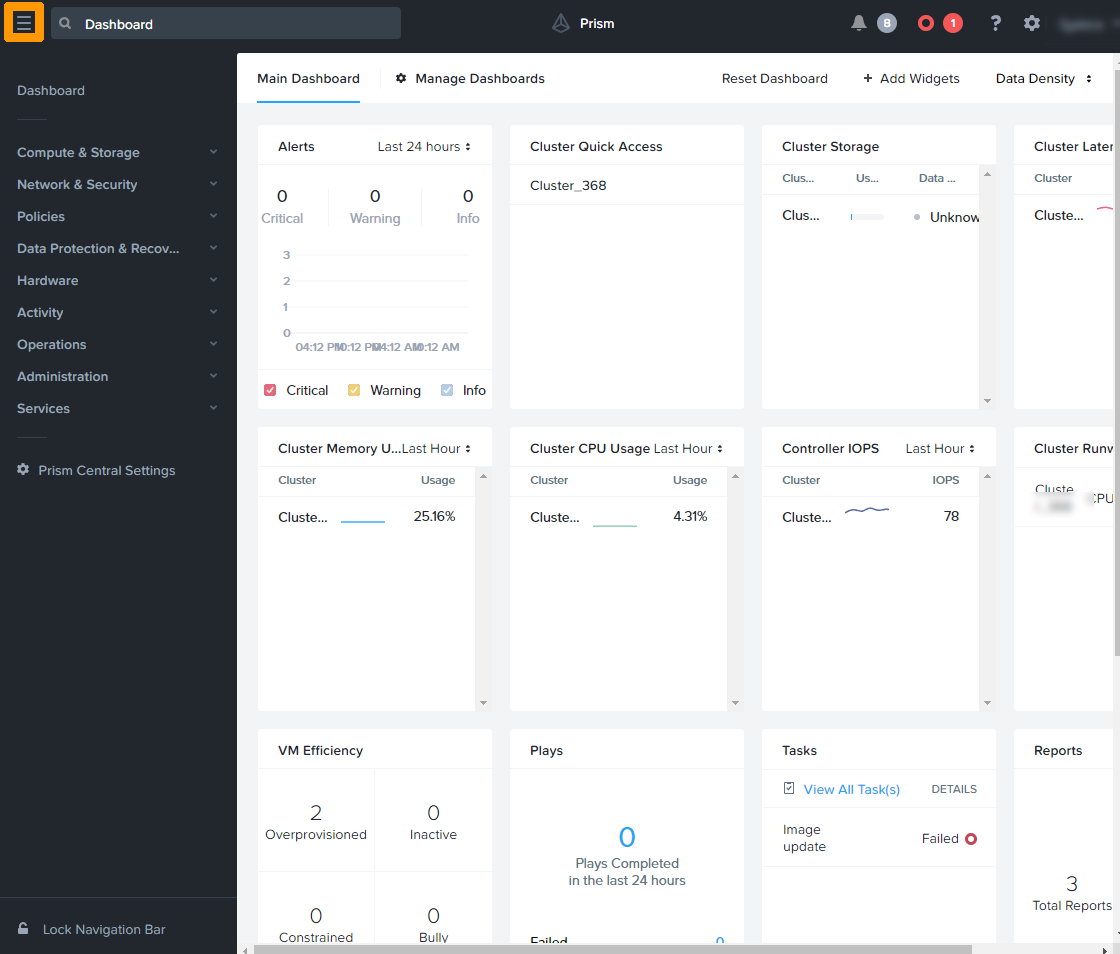 Unfold Compute & Storage and click Images.
.
Click Add Image.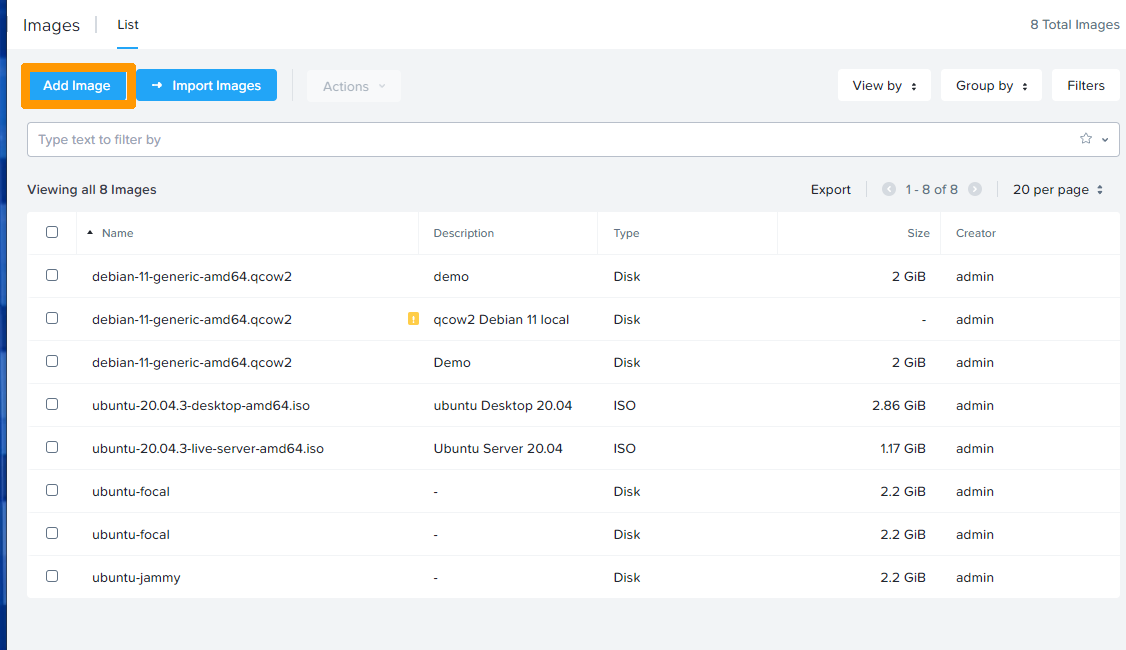 Click the Add File button.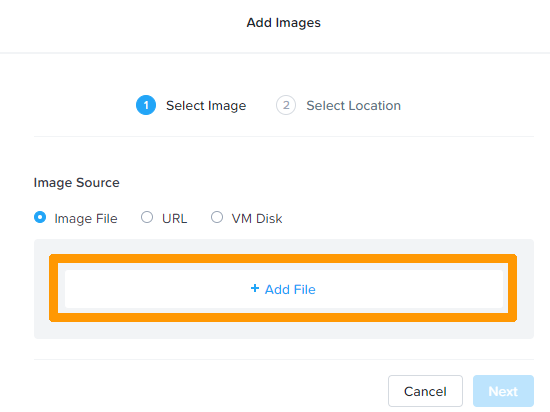 Select the image file and click Open.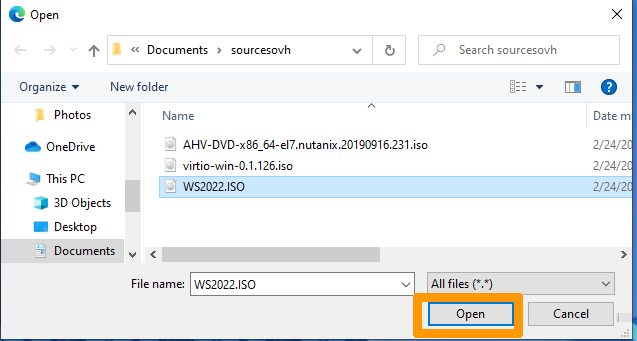 Type the file name, add a description, and then click Next.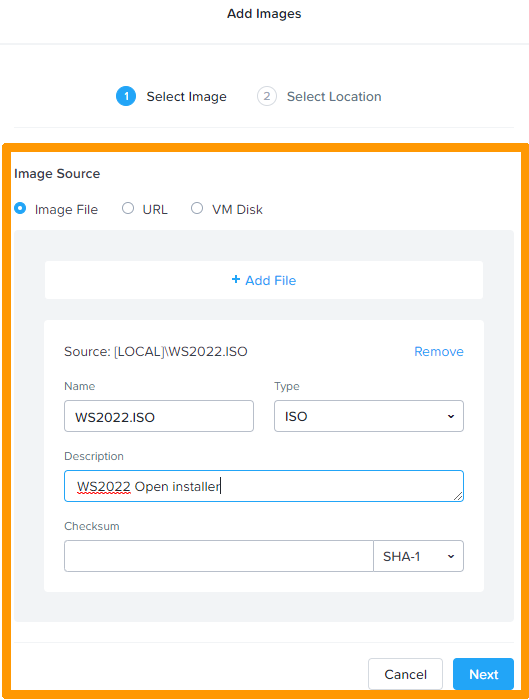 Leave the default options and click Save.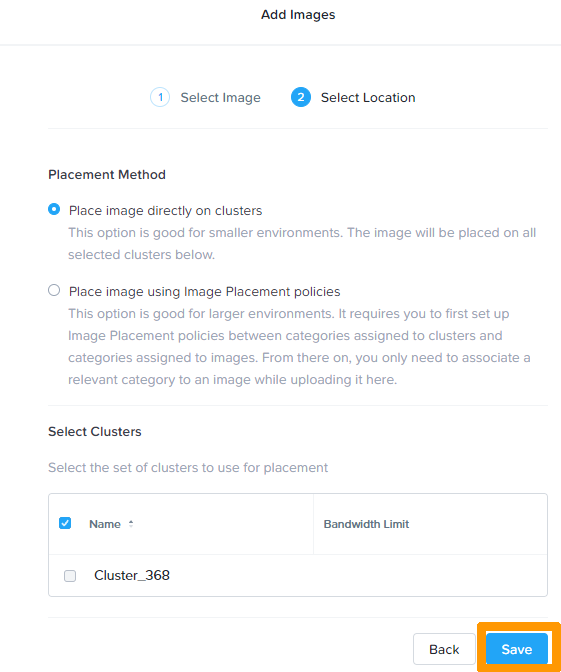 The imported image appears in the images dashboard in Prism Central.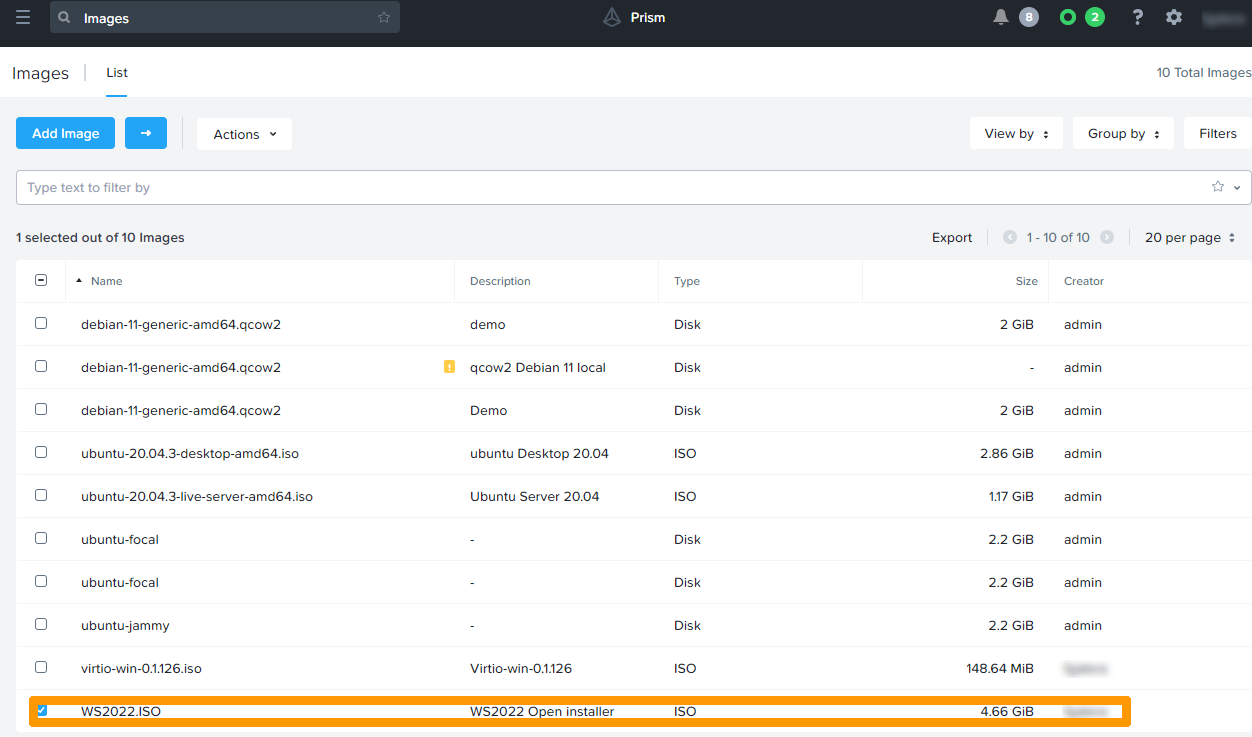 Go further
For more information and tutorials, please see our other Nutanix support guides or explore the guides for other OVHcloud products and services.