Objective
OVHcloud Managed Kubernetes service provides you Kubernetes clusters without the hassle of installing or operating them. This guide will cover the creation of a new cluster.
Requirements
An OVHcloud Public Cloud project
Instructions
Access our administration UI for your OVHcloud Managed Kubernetes clusters by clicking on the Containers and Orchestration menu in the Public Cloud section of the OVHcloud Manager, then go to the Managed Kubernetes Service category and click the Create a cluster button.
Select a location for your new cluster.
Choose the minor version of Kubernetes.
You can now choose to integrate your Kubernetes cluster into a private network using OVHcloud vRack. For more information about this option, please read our Using the vRack guide.
Now you can configure the default node pool. A node pool is a group of nodes sharing the same configuration, allowing you flexibility in your cluster management.
Then choose the size of the default node pool, and the type of instance.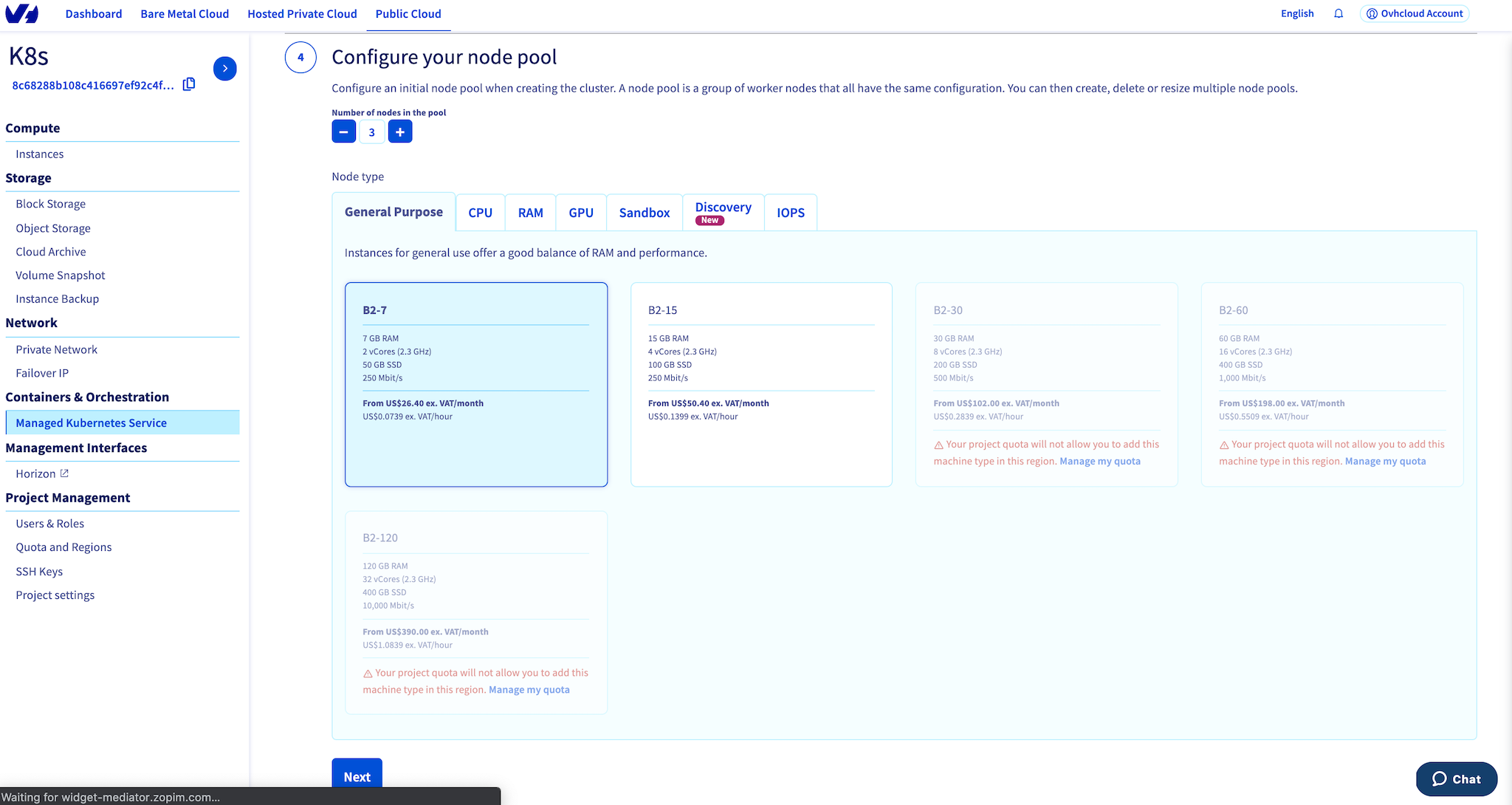 In the next step, you can activate anti-affinity, and choose the billing mode (monthly or hourly).
By enabling anti-affinity, current and future nodes will be launched on different hypervisors (physical servers), guaranteeing higher fault tolerance. Anti-affinity node pools can only include up to 5 nodes.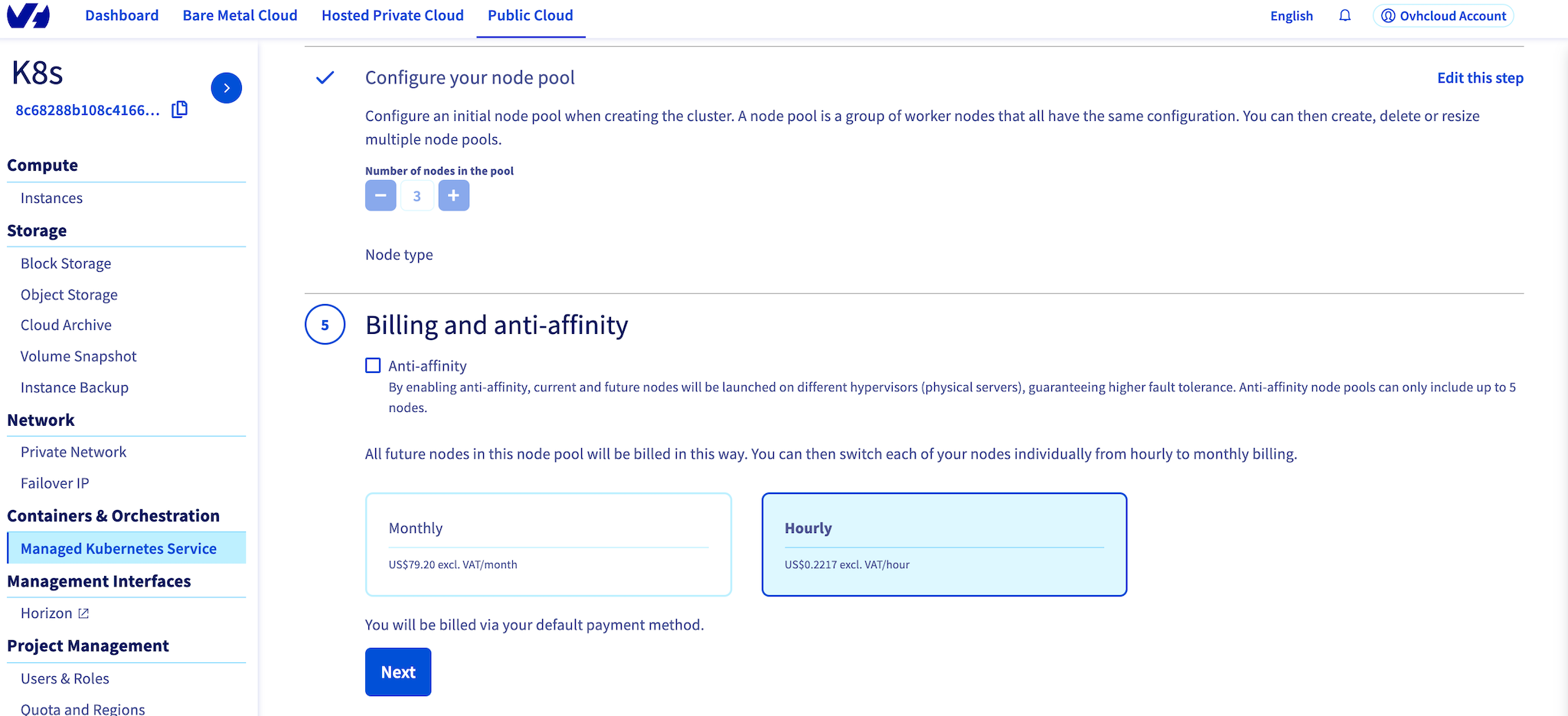 Finally, name your cluster and click the Send button.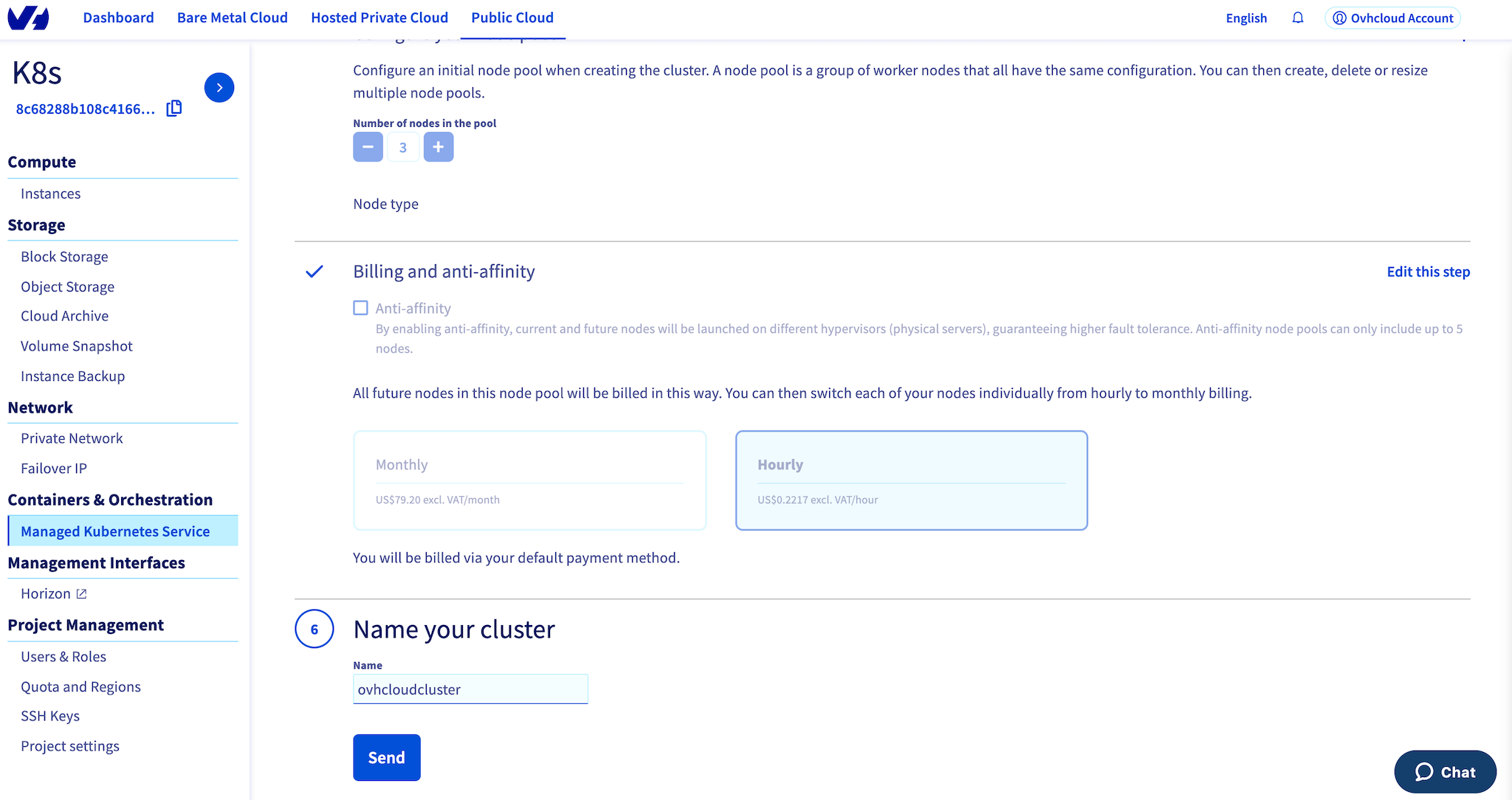 Your cluster creation is now in progress, it should be available within a few minutes.