OVHcloud offers over 30 templates, which consist of  OS's (Operating Systems), OS's with control panels, and hypervisors that can be installed on a Dedicated Server via the OVHcloud Manager. This tutorial teaches you how to install the template of your choice on your server.
Note: If you are interested in learning how to install your own OS onto a Dedicated Server, please check out our How to Install an OS with IPMI article.
Topics
Install an OS on a Dedicated Server
Installing an OS on a Dedicated Server

Begin by logging into the OVHcloud Manager. On the left-hand sidebar, select the server in question under the "Dedicated Servers" section.
In the "General information" section, click the Install link next to "System (OS)" to bring up the following pop-up menu:
Select "Install from an OVH template" and click the Next button.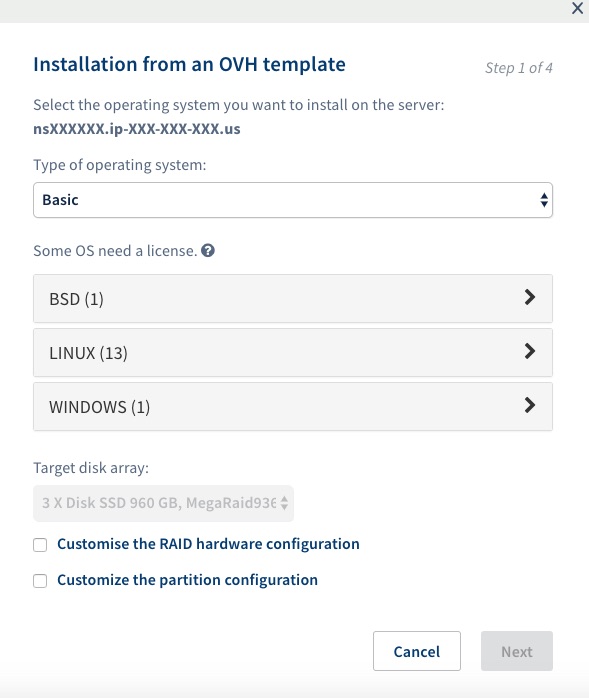 From the "Install from an OVH template" window, select a type of operating system (Basic or Ready-to-use). Select an operating system from the list, and then click the Next button.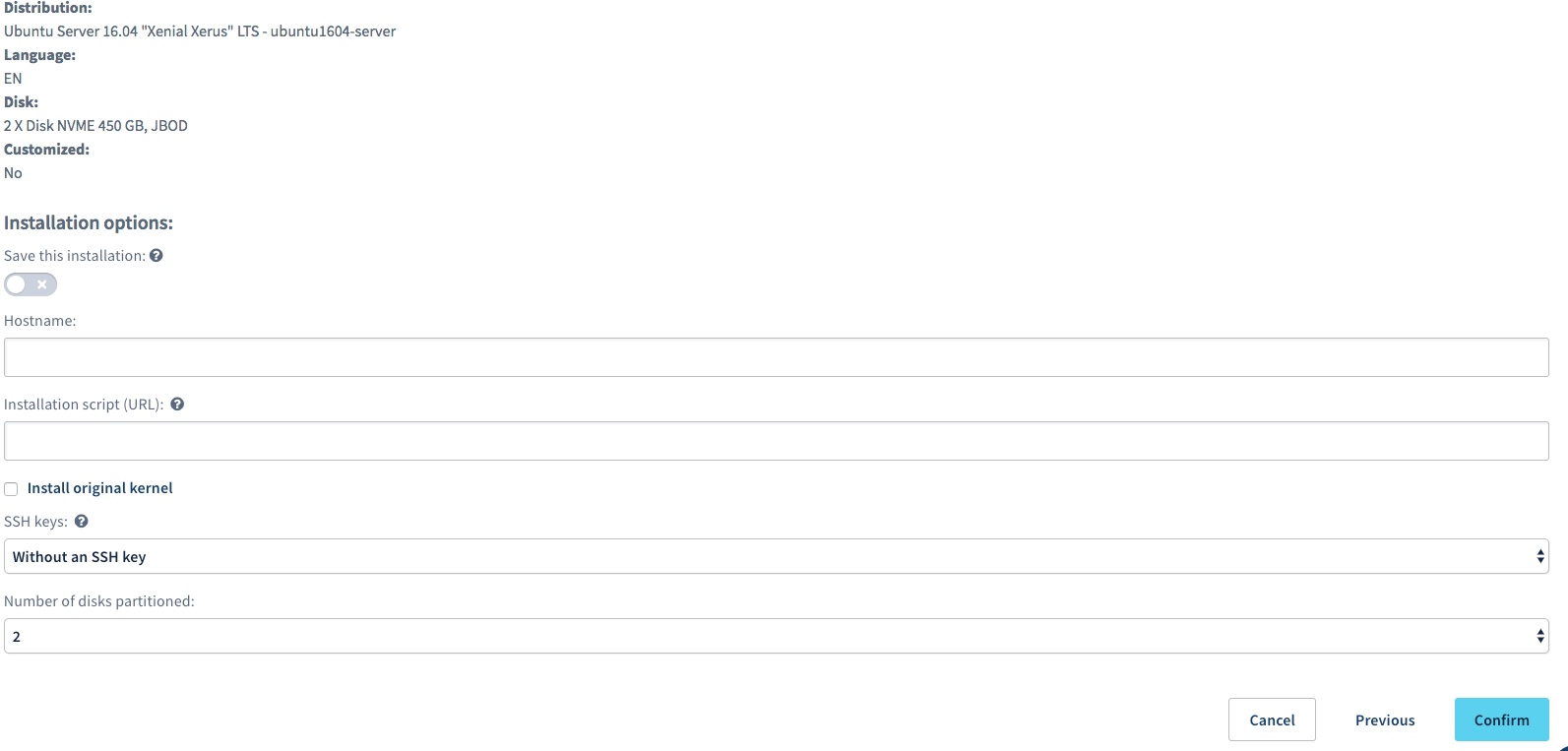 Review the information, provide a hostname and/or an SSH key, and click the Confirm button to initiate the installation. Following the completion of the installation, OVHcloud will send an email to your primary email address, which will contain the credentials needed to access the server via SSH.
Lastly, please keep in mind that by performing the steps above, all information on the Dedicated Server will be erased and is not recoverable.
Conclusion
OVHcloud makes it quick and easy to install an OS on a dedicated server. After completing this tutorial, you should have a server with a freshly installed OS.