Objective
This guide aims to familiarize you with creating a container.
Requirements
Instructions
Using the Control Panel
To create an Object Storage container, first log into your OVHcloud Control Panel and open your Public Cloud project. Click on Object Storage in the navigation bar on the left-hand sidebar and then on the My containers tab.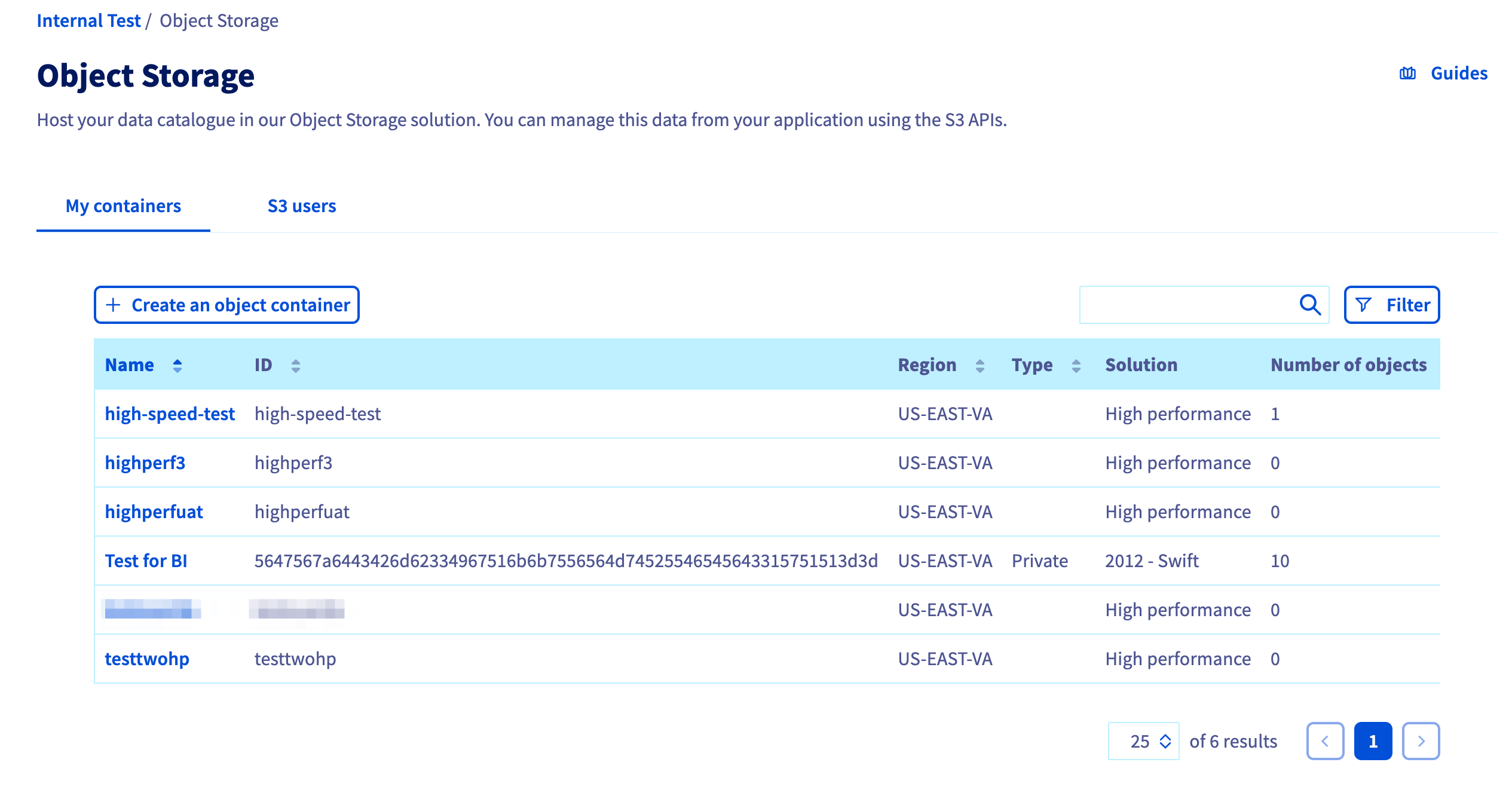 Click Create an object container and select your storage class:

Select a region:
Regions can vary depending on the storage class selected.

Next, add a user to the container. If you don't have an S3 user to add to the container, you can create one here.

Finally, name your container:
NOTE: The name of your container must contain only lower-case letters.

Congratulations, your container is now created.
Where to find the Endpoint
URL

of a container

Click on the name of your container to view its details and content: